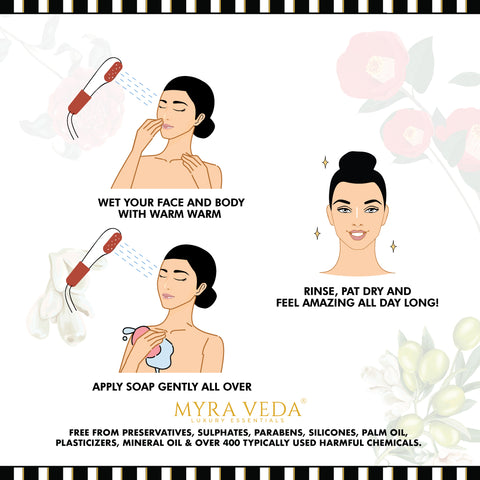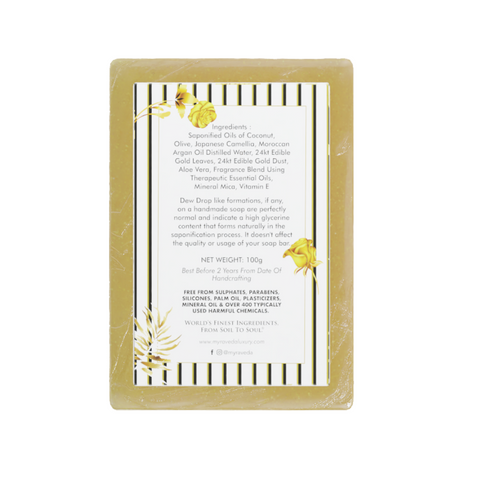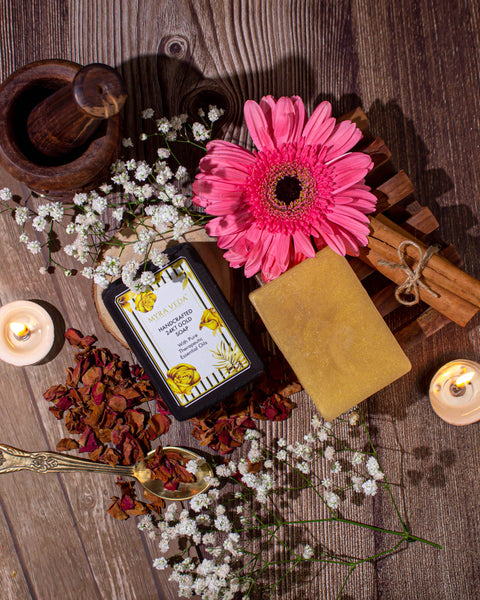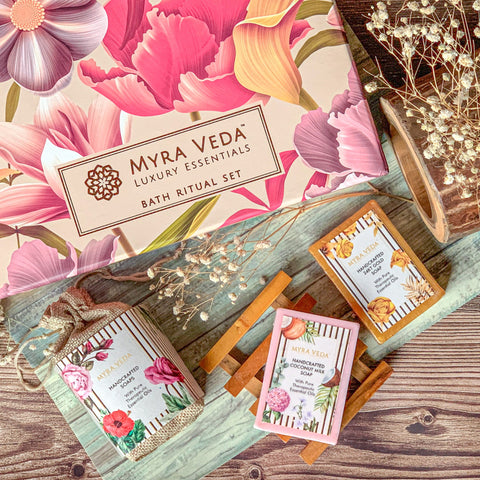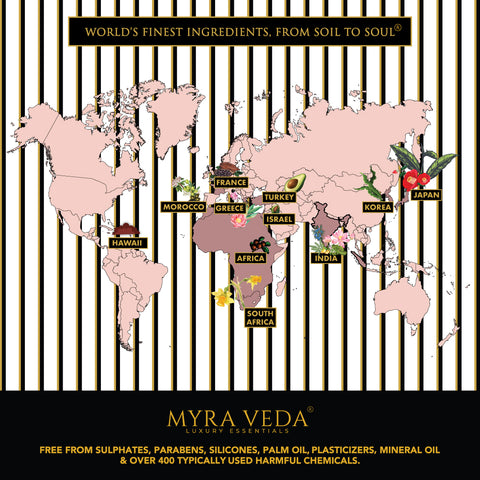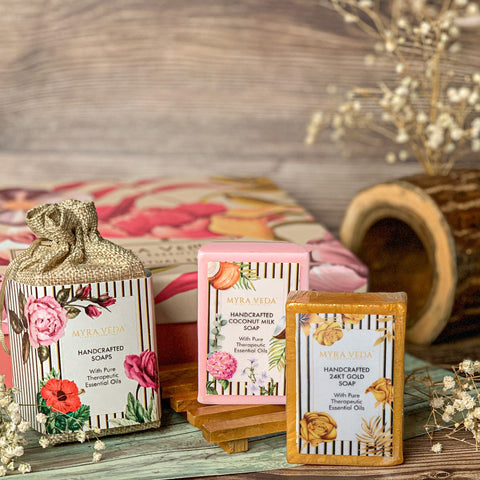 Myra Veda Luxury Essentials
24KT Gold Handcrafted Soap
Take solace in our 24Kt Edible Gold Leaf infused soap bar. Nourish your skin with the oil infusions of Coconut, Olive, Japanese Camellia & Moroccan Argan together with Aloe vera and Vitamin E; that penetrate to the deepest layers of your skin, bestowing supple, moisturized and Midas's touch-like radiance. 
Moisturises and nourishes the skin

Infused with 24KT Edible Gold 

Deep cleanses and removes impurities from pores

Vitamin E Rich
Dew Drop like formations, if any, on a handmade soap are perfectly normal and indicate a high glycerin content that forms naturally in the saponification process. It doesn't affect the quality or usage of your soap bar. 
Directions: Rub the soap between your palms and work up a lather. Spread the lather on your wet face and body with gentle strokes. Rinse off thoroughly and pat dry with a soft towel. 
Complete List Of Ingredients: Saponified Oils of Coconut, Olive, Japanese Camellia, Moroccan Argan Oil, Distilled Water, 24KT Edible Gold Leaves, 24KT Edible Gold Dust, Aloe Vera, Fragrance Blend Using Therapeutic Essential Oils, Mineral Mica, Vitamin E.