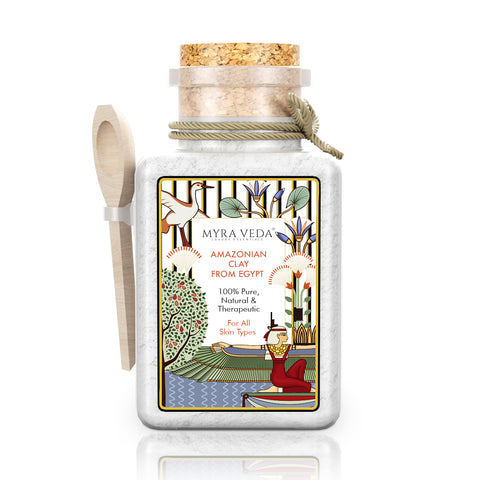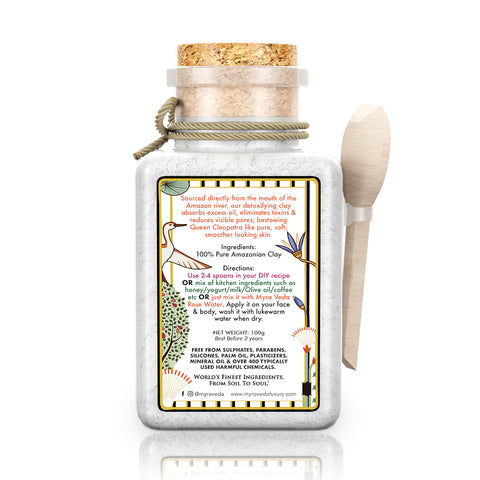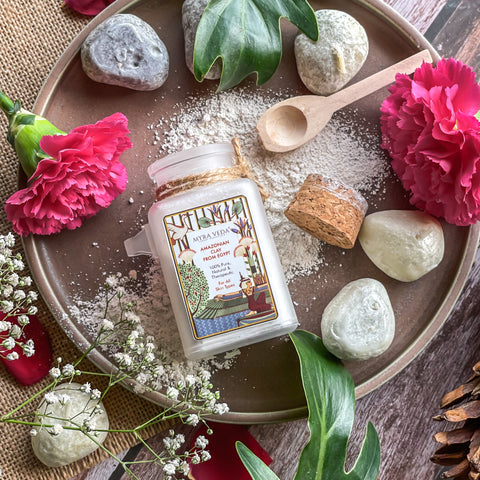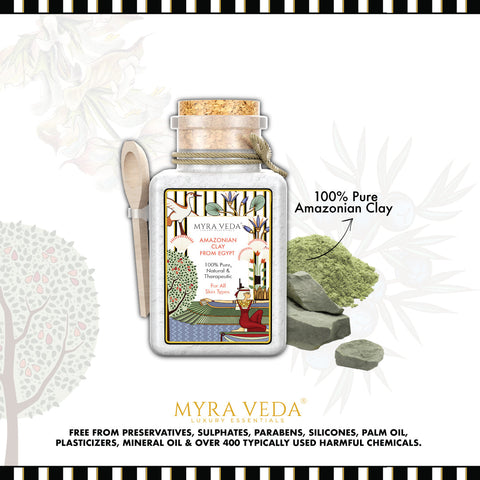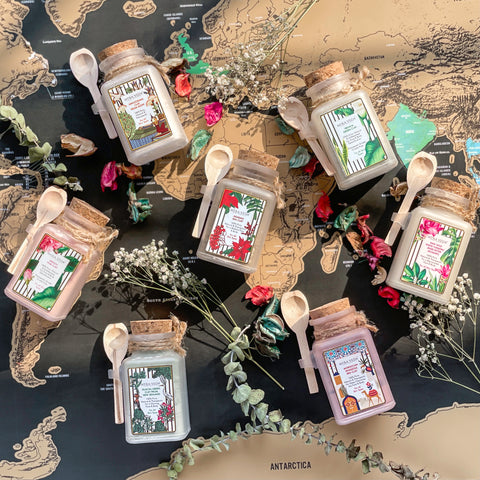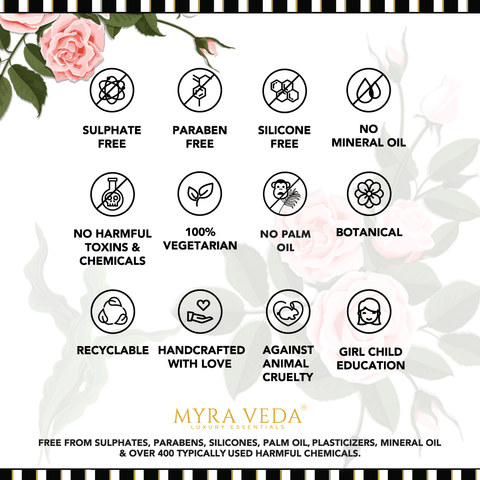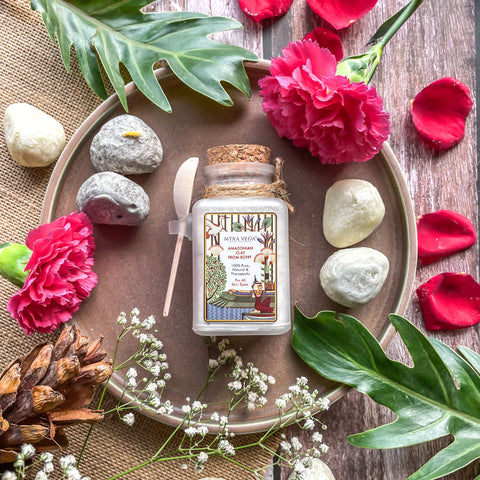 Face Care
Amazonian Clay from Egypt
Sourced directly from the mouth of the Amazon river, our detoxifying clay absorbs excess oil, eliminates toxins & reduces visible pores; bestowing Queen Cleopatra like pure, soft, smoother looking skin.
Our authentically sourced, mineral rich Amazonian White Clay offers a deep cleaning action and the ability to shrink the appearance of pores and remove visible whiteheads & blackheads as well as remove deep seated oil and reduce sebum production. 
Here's your first step to fuss-free rejuvenated skin that is soft to the touch.
Cleanses pores

Absorbs excess oil

Minimizes visible pores

Detoxifies skin
Directions: Use 2-4 spoons in your DIY recipe OR mix of kitchen ingredients such as honey / yogurt / milk / olive oil / coffee etc OR just mix it with Myra Veda Rose Water or any other Myra Veda Hydrosol. 
Apply it on your face & body, wash it with lukewarm water when dry.