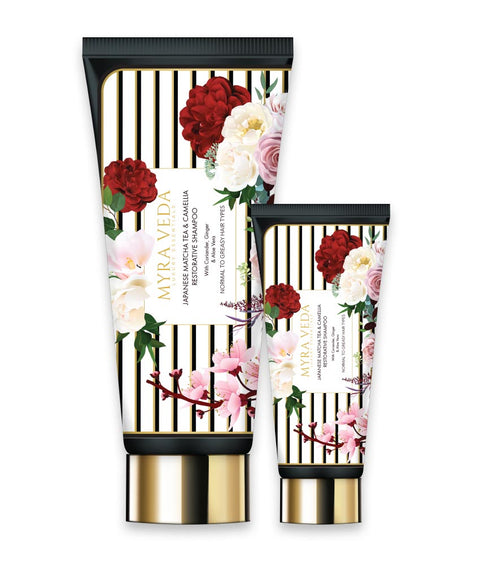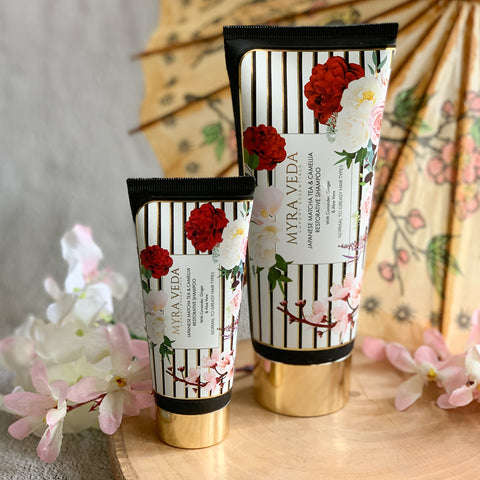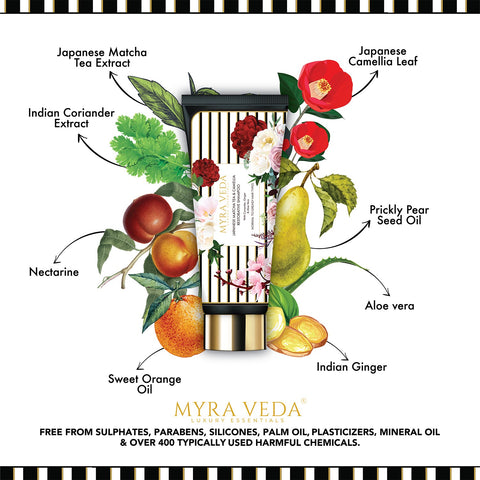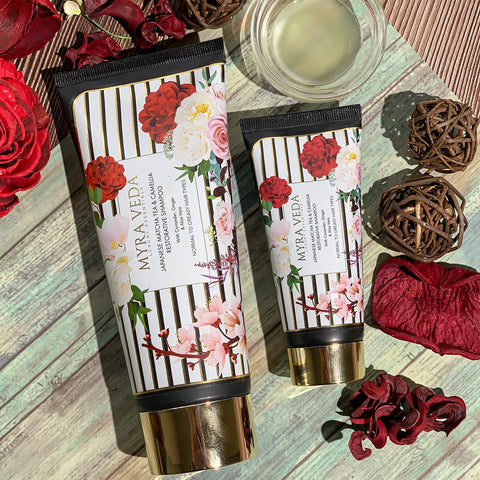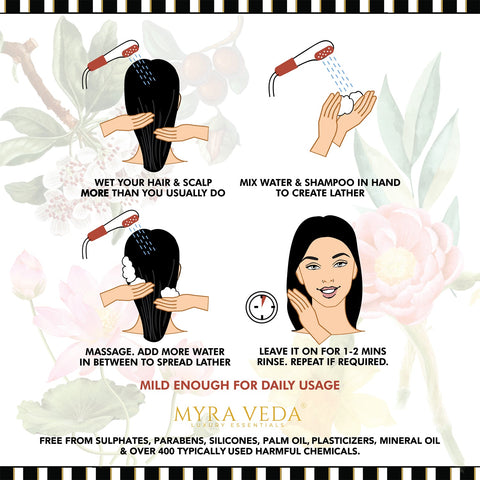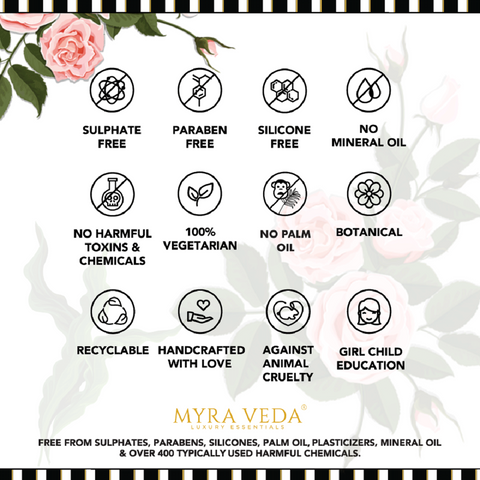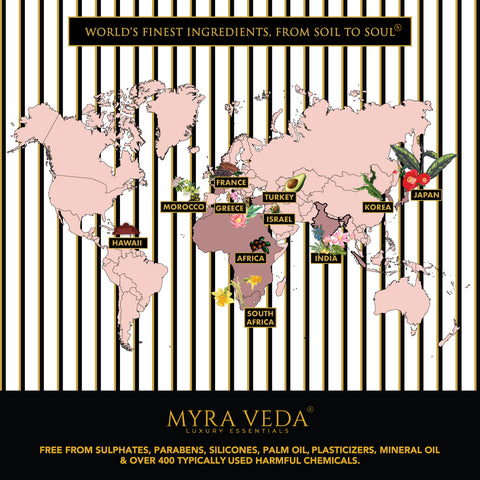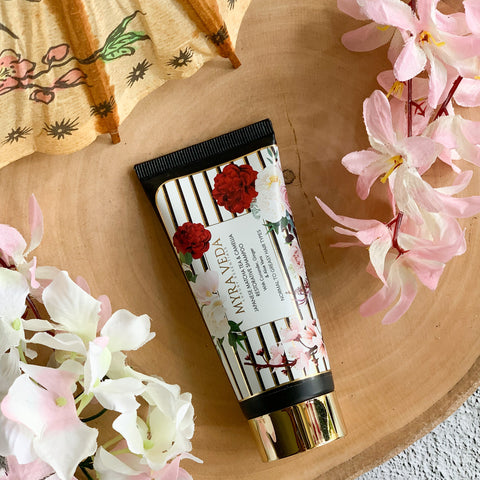 Hair Care
Japanese Matcha Tea & Camellia Restorative Shampoo
Did you know that your scalp absorbs the harmful chemicals typically present in your shampoo?
Fret no more! Liberate yourself from the long-term side effects that slyly invade your bloodstream.
Indulge instead, in a profoundly botanical ritual. Deeply nourish your hair follicles with a soulful blend of indigenous Japanese Cultivation & Ayurveda affirmed healing. 
Nourish with the potent Antioxidant benefits of Matcha Tea and Camellia from Japan, combined with the dynamic rejuvenation of Ginger, Aloe Vera & Coriander and Therapeutic Essential Oils. Our Shampoo helps detoxify the hair and scalp leaving it extremely soft, glossy and immensely hydrated. Perfect, even for daily usage. 
Controls excess oil production in scalp

Revitalises scalp health

Nourishes & strengthens hair follicles

Immensely hydrates hair 
Directions: Unlike most commercially available shampoos that are laden with harmful chemicals, you need to wash your hair slightly differently. 
Thoroughly wet your hair and scalp more than you usually do. 

Take a generous amount of shampoo in your palm. 

Add a little water in your palm and lather it in your hands before applying. 

Massage gently. Add more water in between the massage to spread the lather. 

Leave it on for 1-2 minutes. Rinse well. Repeat if required. 
This shampoo is very mild and will not dry out your hair and scalp. 
Complete List Of Ingredients: Aqua, Coconut & Corn Derived Surfactants, Vegetable Glycerin, Tween 20 (Fruit Derived), Lysine (Amino Acid), Polyquaternium 10 (Plant Cellulose), Panthenol (Vitamin B5), Phenoxyethanol (Paraben-Free Preservative), NaOH (Alkali Soda), Octoxyglycerin (Vegetable Derived), Citric Acid, Matcha Green Tea Extract, Aloe Vera Extract, Fragrance Blend using Essential Oil Components.