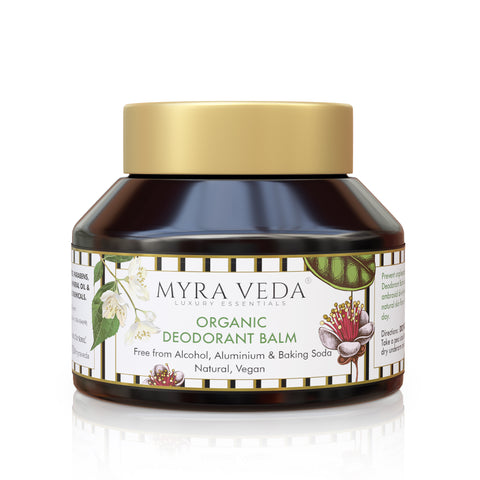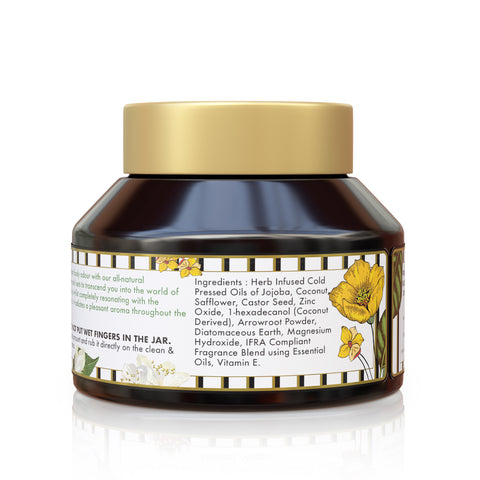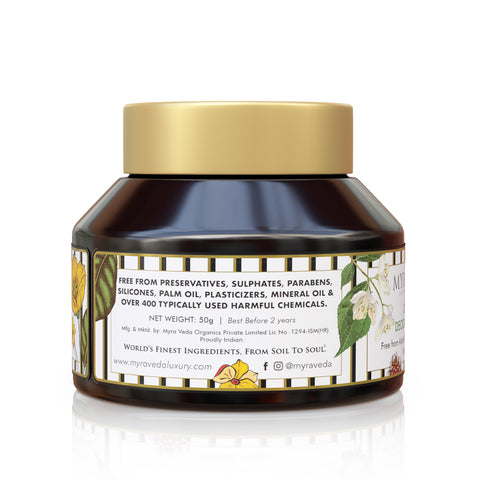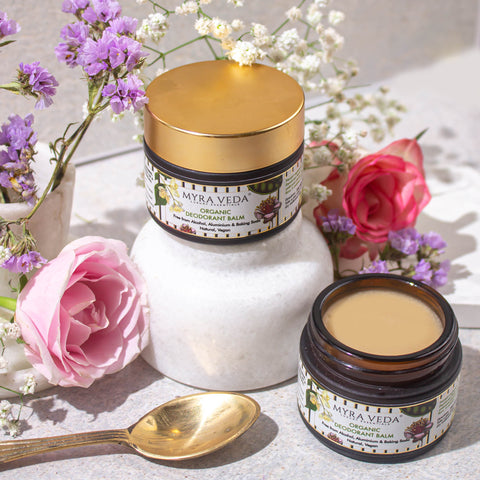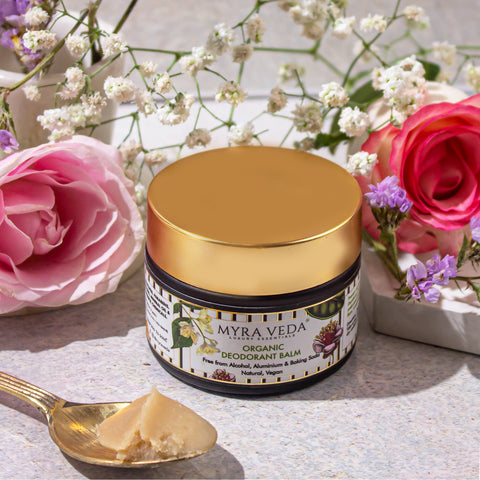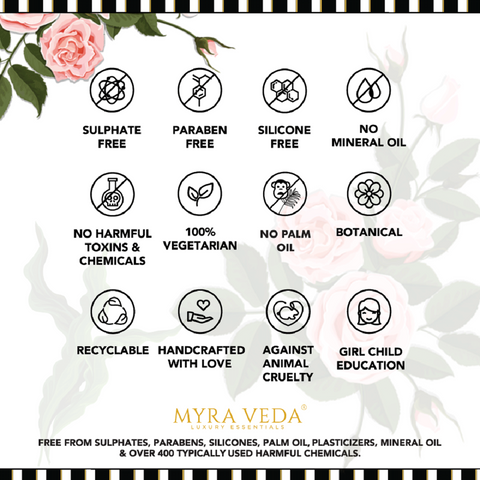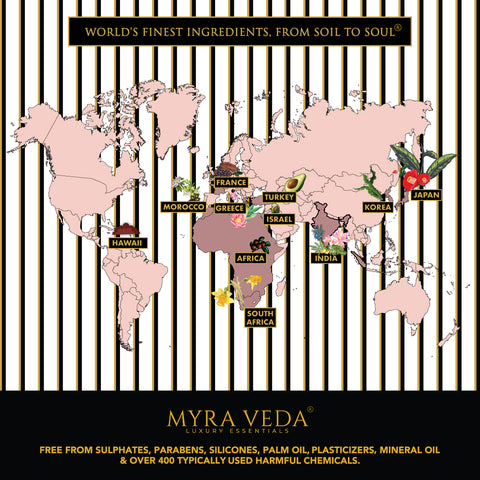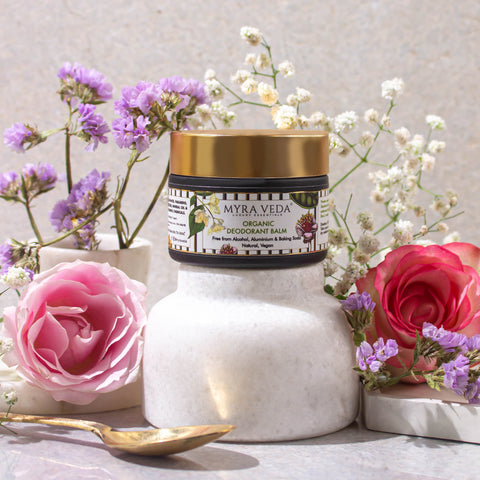 Myra Veda Luxury Essentials
Organic Deodorant Balm
Prevent unpleasant body odour with our all-natural Deodorant Balm as it sets to transcend you into the world of ambrosial divinity, whilst completely resonating with the natural skin flora. It radiates a pleasant aroma throughout the day.
Neutralises body odour

Prevents clogging of sweat ducts

Free from harmful chemicals and toxins

Long lasting fragrance

Antibacterial 
This deodorant balm is suitable for everyday use and is recommended for All Skin Types. 
Directions : DO NOT PUT WET FINGERS IN THE JAR. Take a pea sized amount and rub it directly on the clean & dry underarm area. Patch test recommended. For external use only. 
Complete List Of Ingredients : Herb Infused Cold Pressed Oils of Jojoba, Coconut, Safflower, Castor Seed, Zinc Oxide, 1-hexadecanol (Coconut Derived), Arrowroot Powder, Diatomaceous Earth, Magnesium Hydroxide, IFRA Compliant Fragrance Blend using Essential Oil Components, Vitamin E.