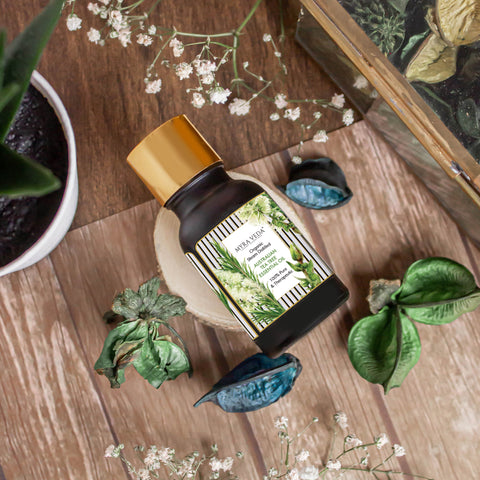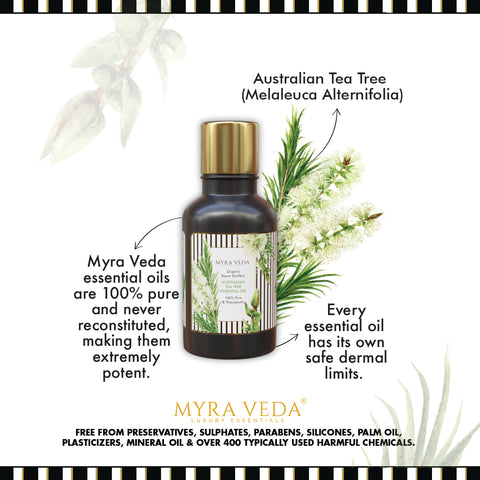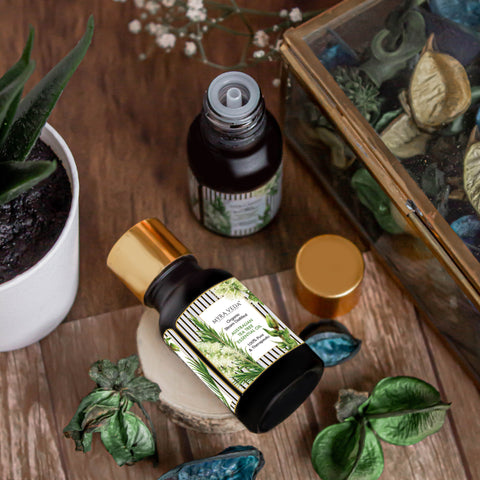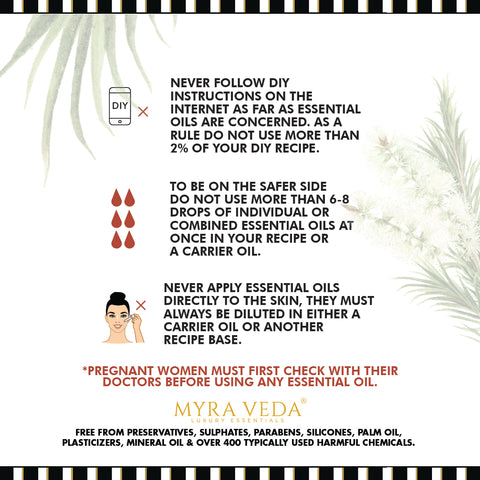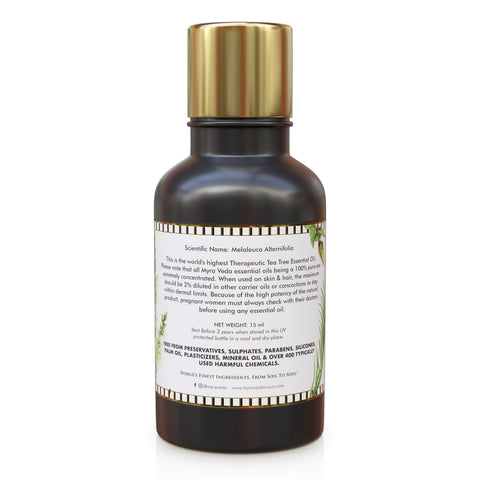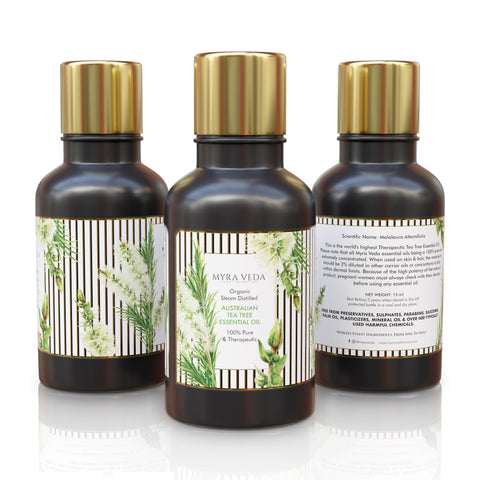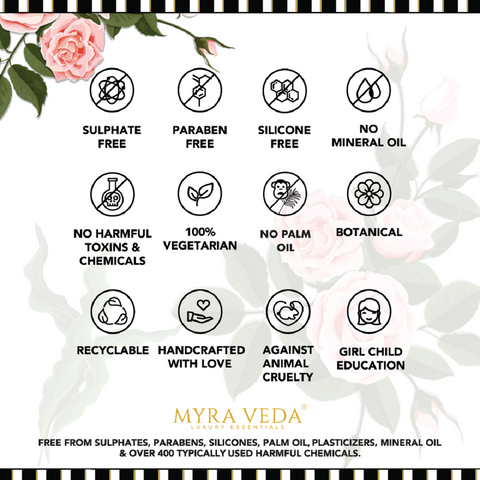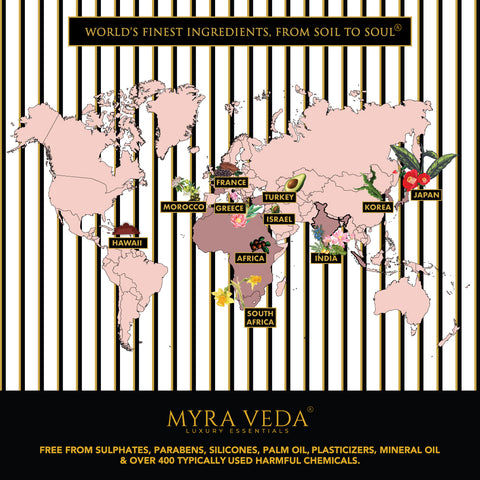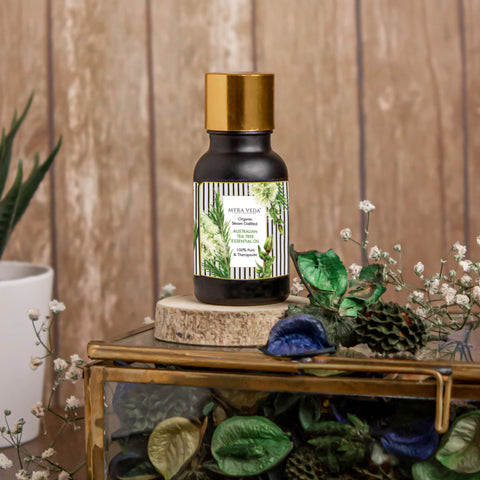 Myraveda Luxury
Australian Tea Tree Essential Oil
With decades of proven benefits, Australian Tea Tree Essential Oil has been known to fight acne and reduce blemishes & skin redness. Several studies have shown that it helps reduce the overall amount and severity of acne. Its cleansing properties also help keep the skin's oil levels in check, further preventing acne or sebum build up. Its Antibacterial properties also help prevent dermal infections and keep lice away. It also helps control oily and greasy scalp and prevents dandruff. The fragrance of Tea Tree Essential Oil can be incredibly beneficial for inner peace and overall well being.
Anti-Acne

Reduces blemishes

Antibacterial properties

Reduces dandruff

Controls oily and greasy scalp
This is the world's highest Therapeutic Grade Essential Oil. Please note that all Myra Veda essential oils being 100% pure, are extremely concentrated. When used on skin & hair, the maximum should be 2% diluted in other carrier oils or concoctions to stay within dermal limits. Because of the high potency of the natural product, pregnant women must always check with their doctors before using any essential oil. For external use only.
Complete List Of Ingredients: 100% Pure Australian Tea Tree Essential Oil
Scientific Name: Melaleuca Alternifolia