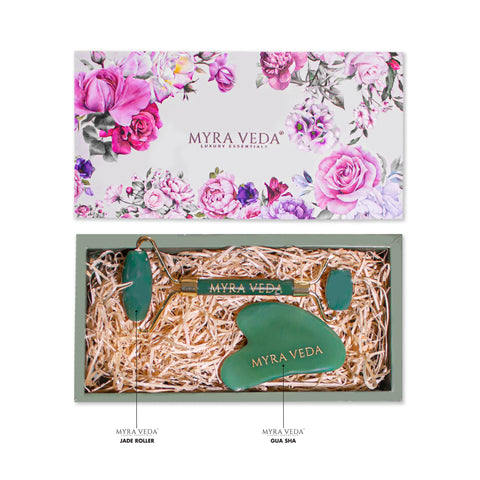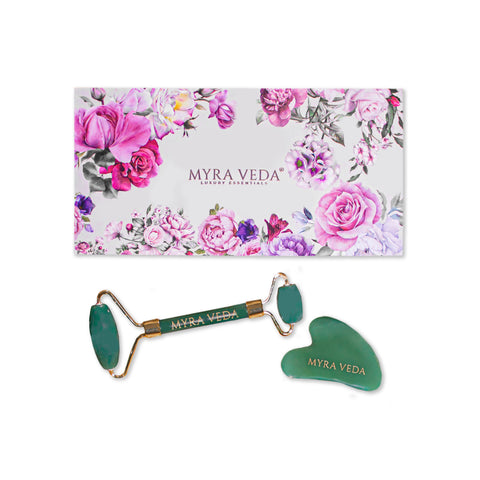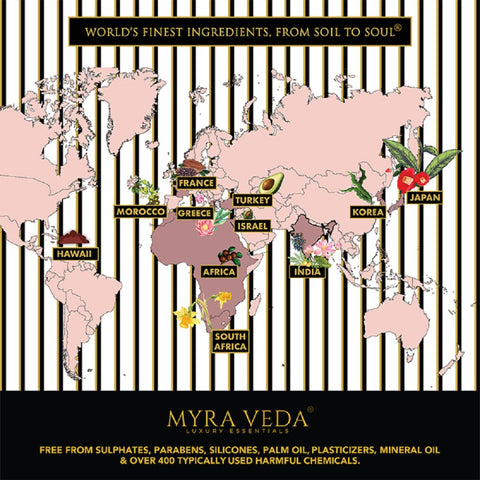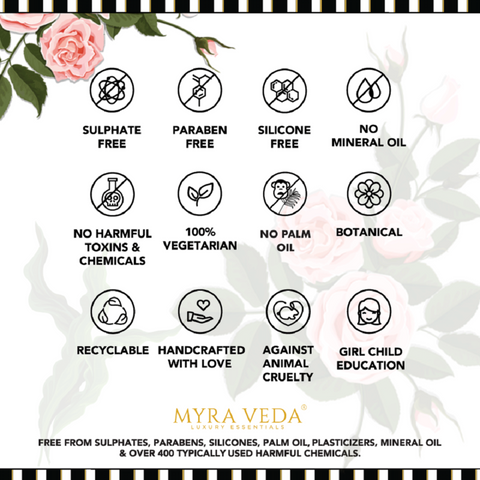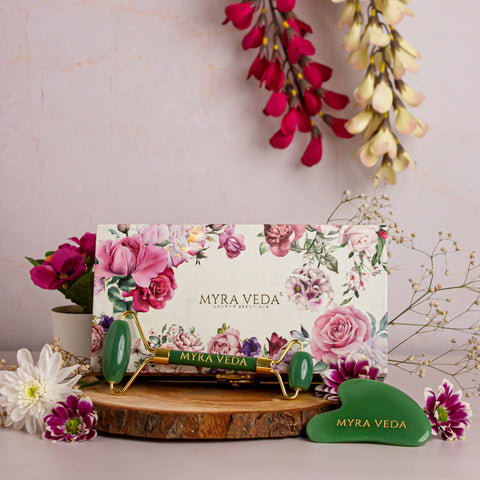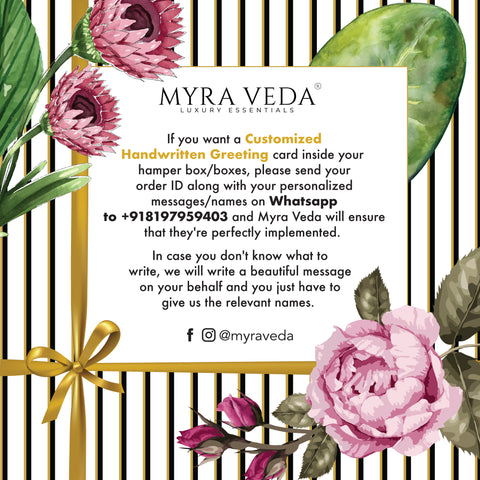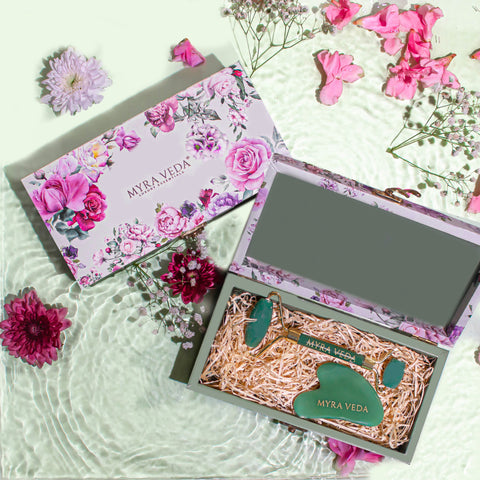 Myravedain
Jade Roller & Gua Sha Kit
Set of Green Jade Gua Sha & Jade Roller Kit.

Whether you're looking for THE PERFECT GIFT or just some self-indulgence, this hamper is for you.

This set of Green Jade Gua Sha and Face Roller is made of the natural stone "Jade" – known as a symbol of beauty and grace. These facial tools depuff, soothe and lift the skin giving you a radiant glow. Facial massages using these tools relax the nervous system, remove toxins and boost blood circulation. It also drains congested lymph nodes, stimulates collagen production, and helps reduce fine lines and wrinkles.

Improves blood circulation

Reduces puffiness and inflammation of the skin

Promotes lymphatic drainage

Relieves facial and jaw tension

Contours and lifts the skin

Increases product absorption into the skin
Material: Solid
Size: 10cm x 15cm x 25cm