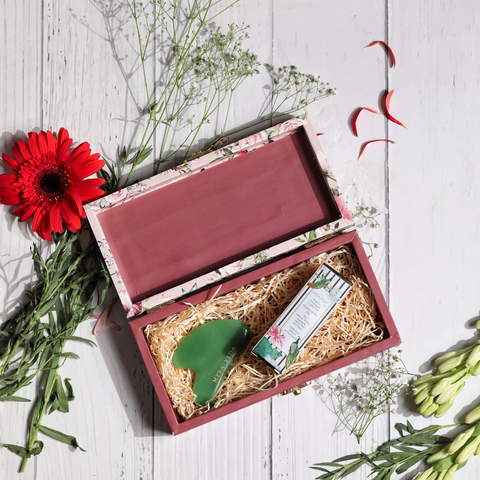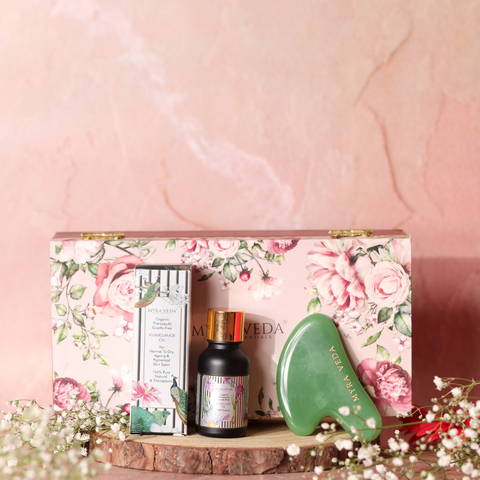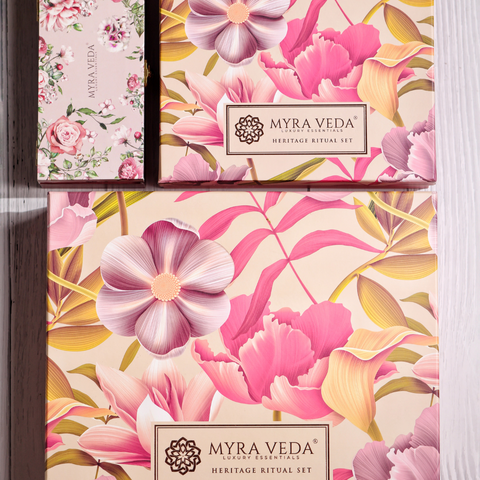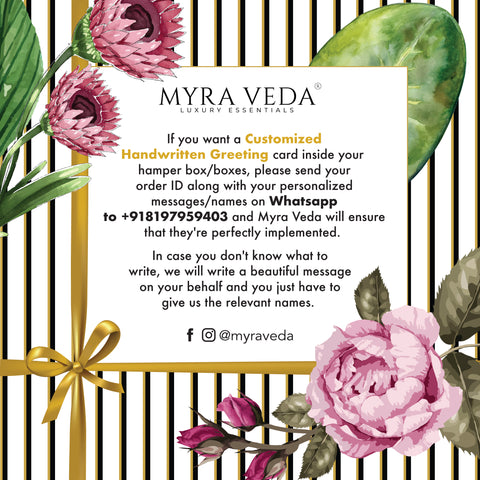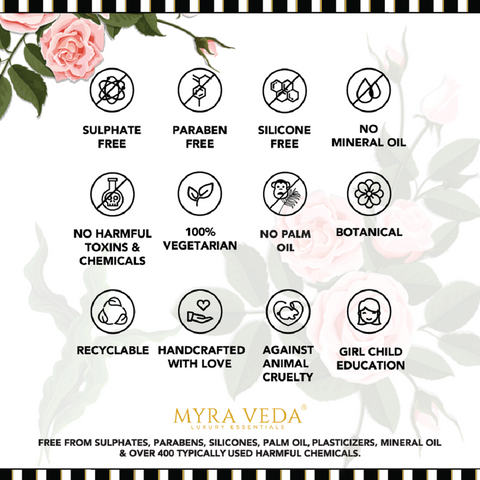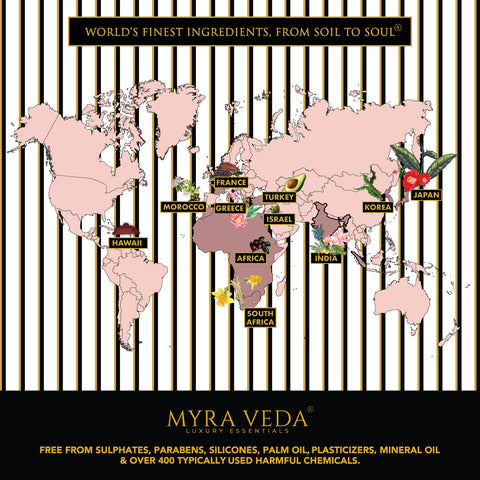 Myra Veda Luxury Essentials
CARE FOR SISTER #MYRAkhi KIT-BOX - PACK OF 3
A beautiful way to shower some love on your "SISTER" and make her day extra special with our perfectly curated Raksha Bandhan KIT BOX containing:
A personalized CARD including a hand written message.
A Jade Gua sha, made of the natural stone "Jade" – known as a symbol of beauty and grace. This facial tool when used with our Kumkumadi Oil helps depuff, soothe and lift the skin giving you a radiant glow.
Kumkumadi Oil: It has both cosmetic and therapeutic benefits which nourish, cleanses and even moisturizes the skin. You can use our Jade Gua sha to infuse and massage the oil into your skin for an added GLOW.
***The color of the Kit box might vary from that shown in the pictures depending on the availability