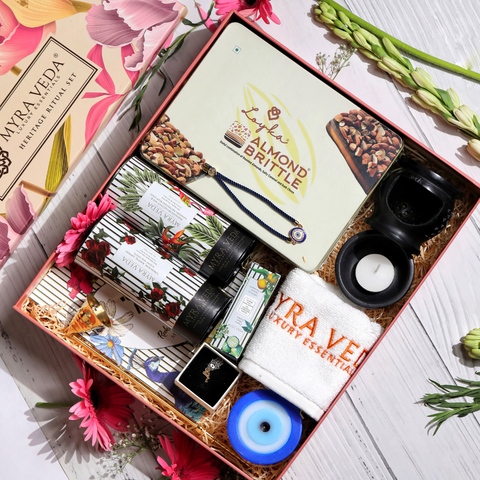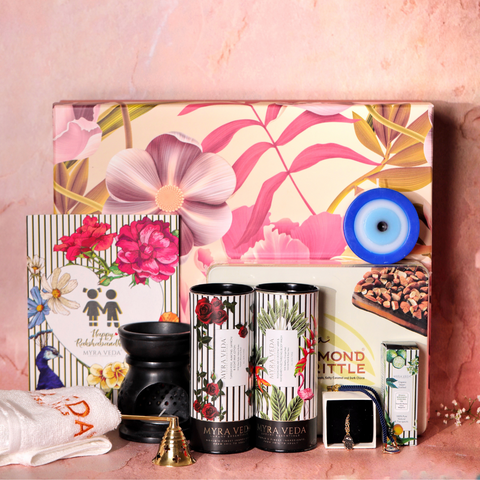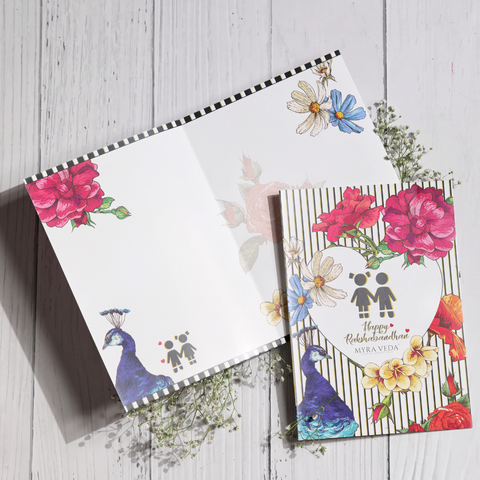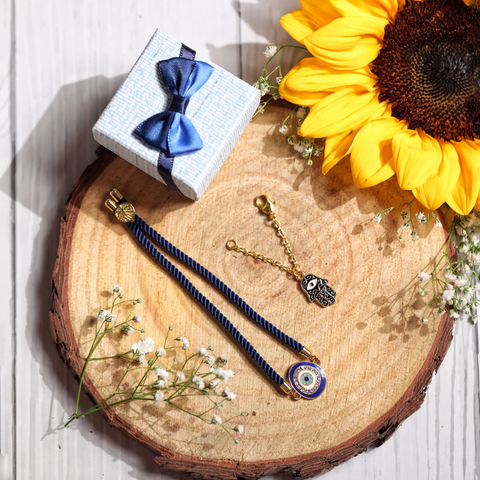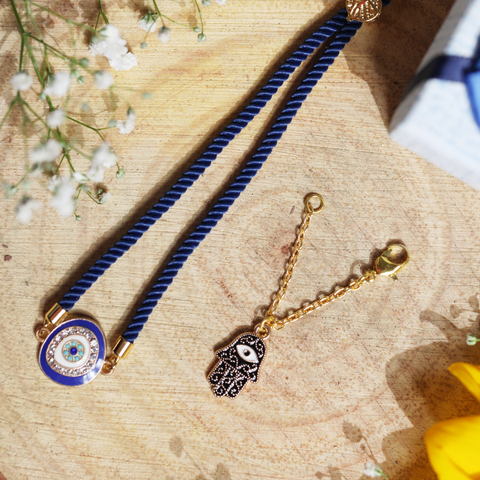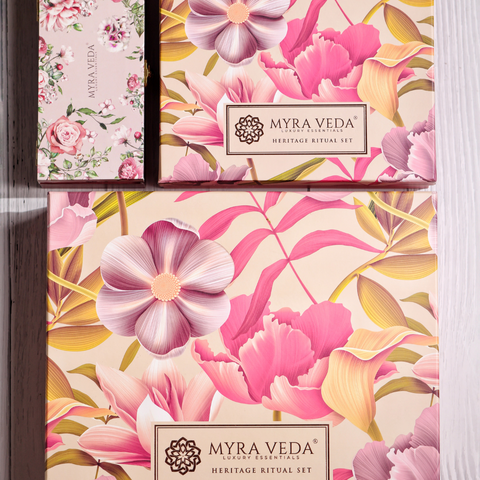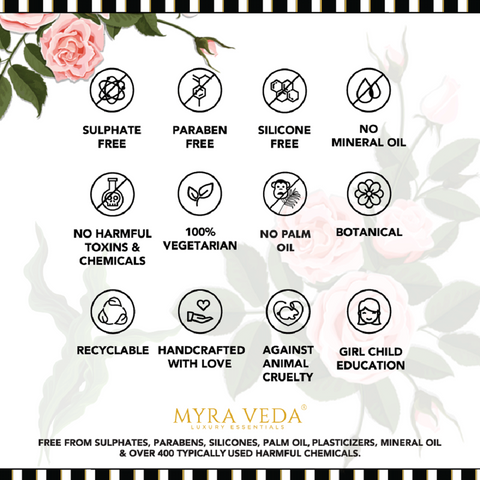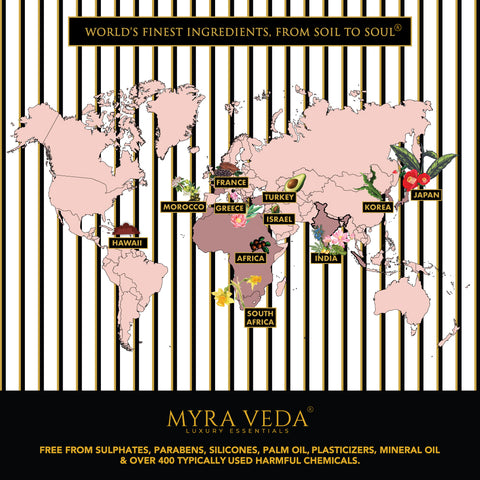 Myra Veda Luxury Essentials
EXTRA-LARGE #MYRAkhi CELEBRATION GIFT HAMPER for Bhai-Bhabhi - PACK OF 8
A beautiful way to shower some love on your "Bhai & Bhabhi" and make their day extra special with our perfectly curated Raksha Bandhan Extra-Large Gift Hamper containing:
Evil Eye RAKHI with Adjustable Chain for Brother + Turkish Hamsa HAND CHARM for Bhabhi in a beautiful Gift Box together with a personalized CARD including a hand written message
Loyka's Original Almond Brittle Chocolates (Pack of 15 Pieces)- A sinful combination of Roasted Almonds, Salty Caramel & Dark Chocolate
Turkish Rose, Almond, Saffron & Goat Milk Lotion (50ml)- Long lasting moisturizing lotion with Turkish Roses, Iranian Saffron, Goat Milk and Sweet Almonds from Spain, that absorbs quickly into the skin, leaving it feeling soft, hydrated and extremely supple.
Madagascar Coconut Milk & Mandarin Nectarizing Body Wash (50ml) - Take a dip in the tropical wonderland of Madagascar with the Madagascar Coconut Milk & Mandarin Nectarizing Body Wash that nourishes your skin deeply for a refreshing bathing experience
Myra Veda inscribed Trident Turkish Face Towel for wiping your face clean and making you feel refreshed.
Evil Eye Handmade Candle
Brass Candle Snuffer
Black Marble Diffuser with Tea Light Candle & Bergamot Essential Oil for a beautiful smelling & extremely relaxing environment.