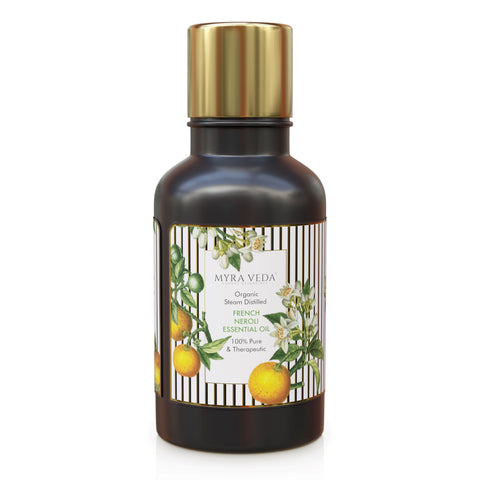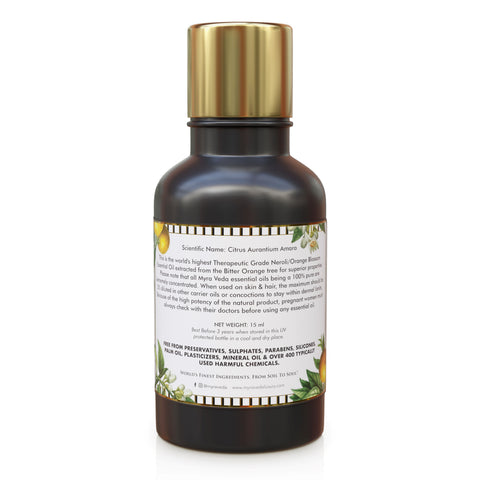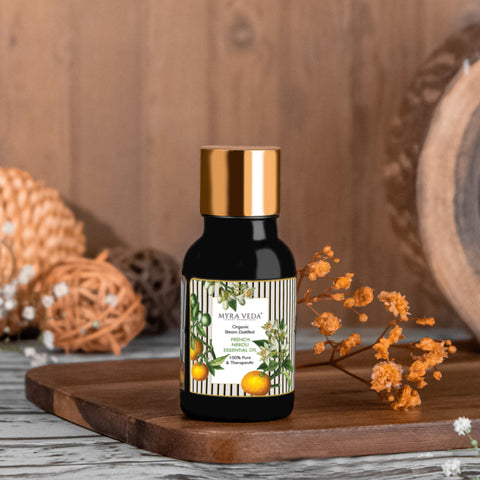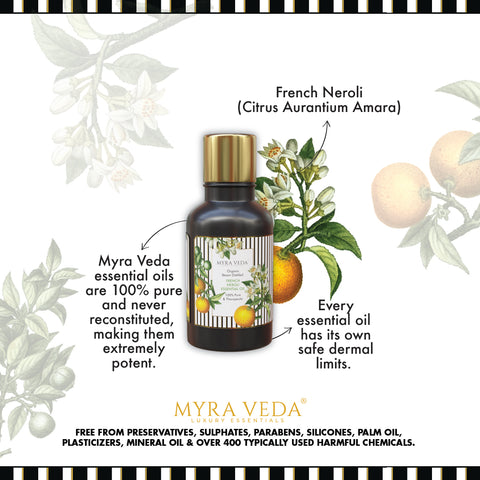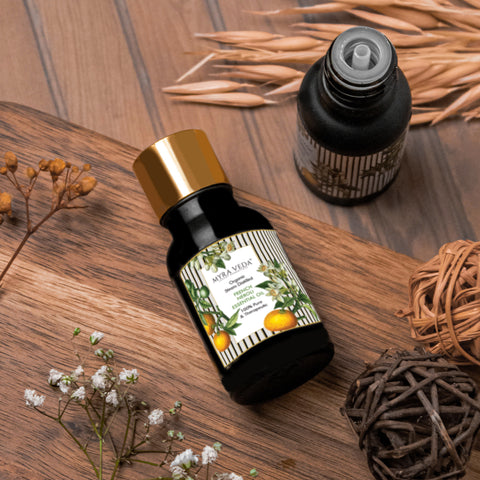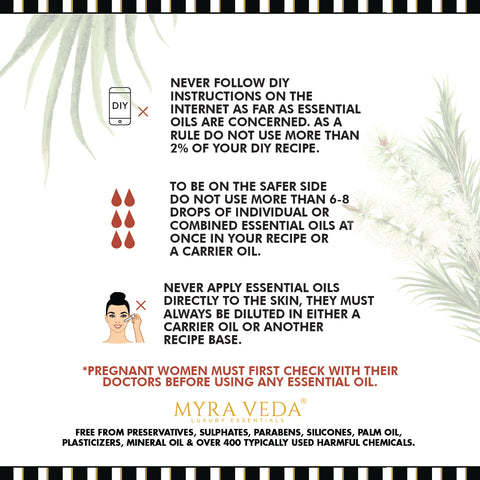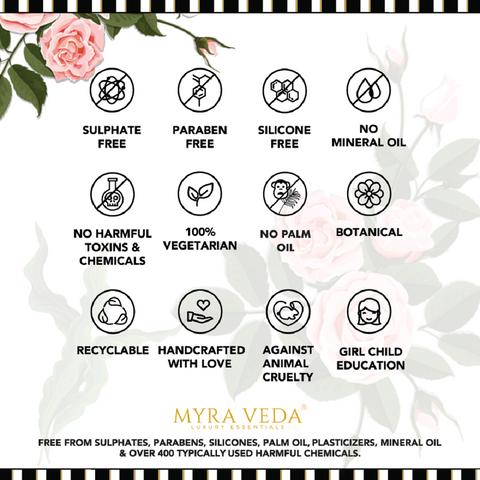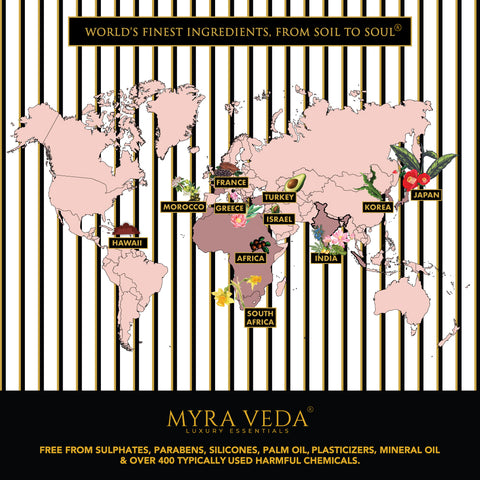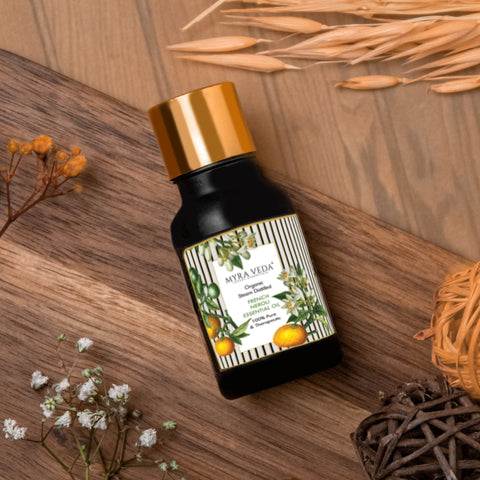 Myraveda Luxury
French Neroli Essential Oil
Myra Veda's French Neroli Essential Oil is a powerhouse of goodness when it comes to its Antioxidant properties and aromatic wellness. It rejuvenates dull and lifeless hair and treats oily & greasy scalp, It also helps promote hair growth & prevents dandruff. It is  especially helpful for oily and acne prone skin, owing to its Antibacterial & Anti-Inflammatory properties. Not only does it reduce wrinkles and moisturize skin but also minimizes dark spots and blemishes, leaving your skin youthful and vibrant. It's calming fragrance regulates blood flow and elevates your mood, giving you an unparalleled aromatherapy experience. 
Reduces acne & regulates oil production

Reduces blemishes and dark spots

Reduces wrinkles

Anti-Inflammatory, Antioxidant & Antibacterial properties

Prevents dandruff

Treats oily and greasy scalp 
This is the world's highest Therapeutic Grade Essential Oil. Please note that all Myra Veda essential oils being 100% pure, are extremely concentrated. When used on skin & hair, the maximum should be 2% diluted in other carrier oils or concoctions to stay within dermal limits. Because of the high potency of the natural product, pregnant women must always check with their doctors before using any essential oil. For external use only. 
Complete List Of Ingredients: 100% Pure French Neroli Essential Oil
Scientific Name: Citrus Aurantium Amara