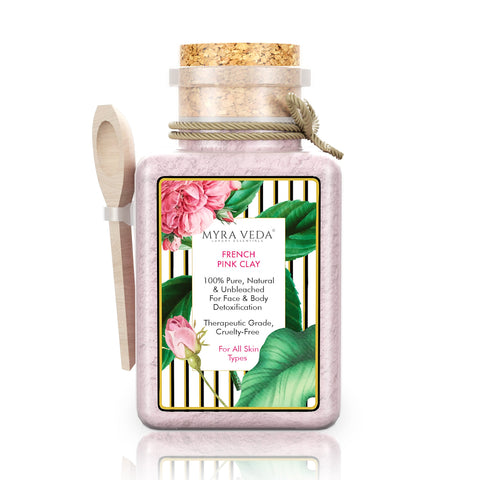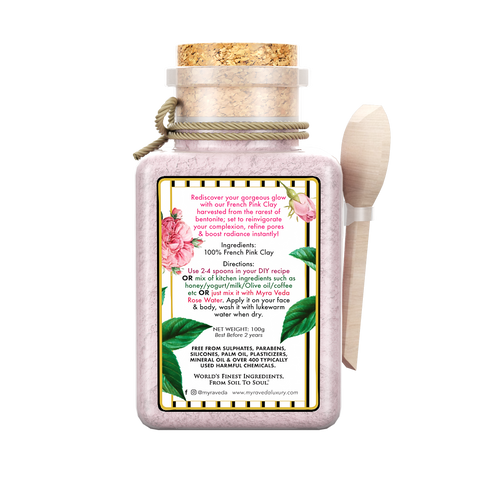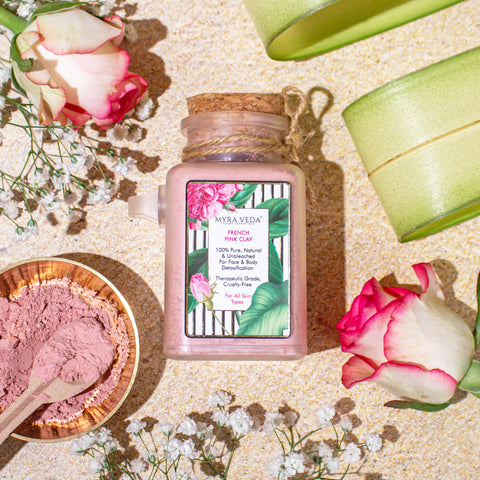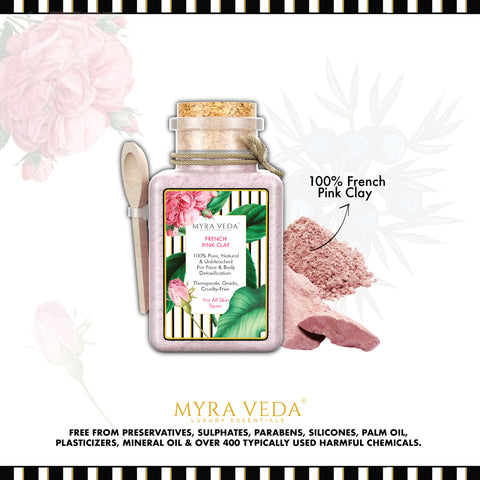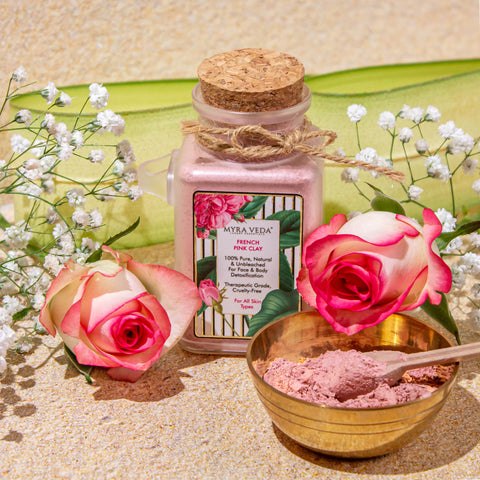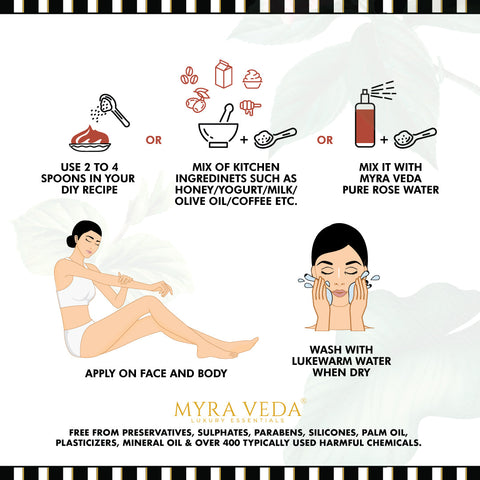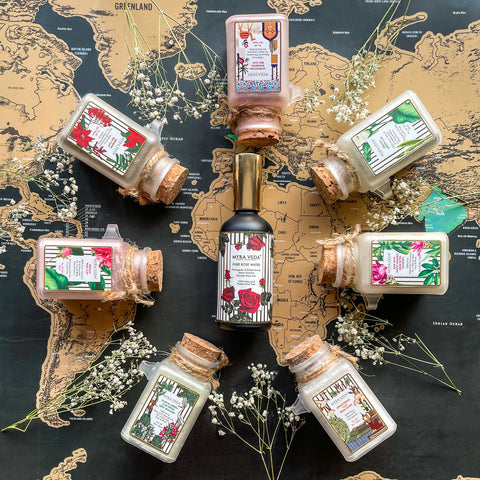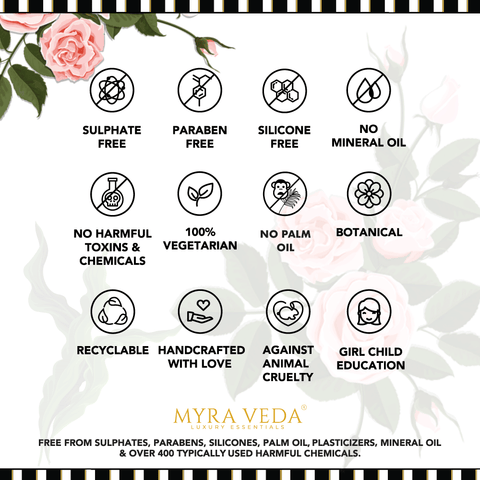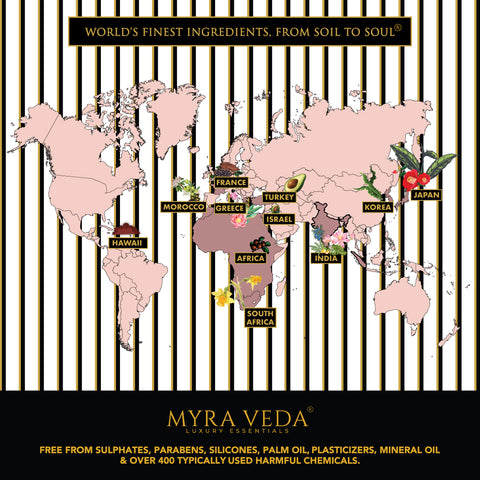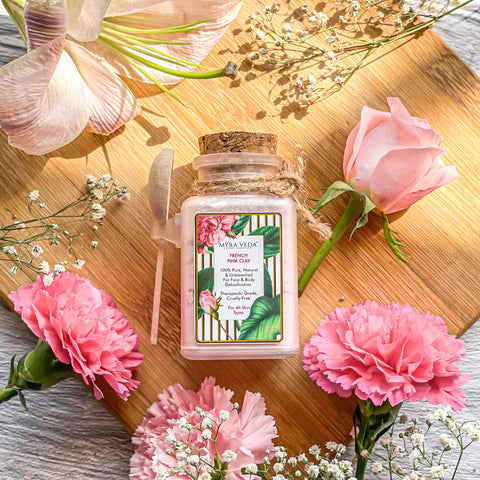 Face Care
French Pink Clay
Rediscover your gorgeous glow with our French Pink Clay - harvested from the rarest of bentonite; set to reinvigorate your complexion, refine pores & boost radiance instantly. It cleanses and detoxifies your skin, removes dead skin cells and has a natural mattifying effect. Its negative electric charge actively draws out pimples & blackheads to the surface and binds itself to harmful bacteria & toxins on the skin and within your pores. The clay is known for its strong mineral content of Magnesium, Selenium and Zinc. Its unique composition also includes Kaolinite, Iron, Illite, Montmorillonite and Calcite. 
Natural mattifying effect

Instantly boosts radiance and gives you glowing skin

Helps remove acne and blackheads

Exfoliates, hydrates  & moisturises skin

Detoxifies skin 
Directions: Use 2-4 spoons in your DIY recipe OR mix of kitchen ingredients such as honey / yogurt / milk / olive oil / coffee etc OR just mix it with Myra Veda Rose Water or any other Myra Veda Hydrosol. 
Apply it on your face & body, wash it with lukewarm water when dry.