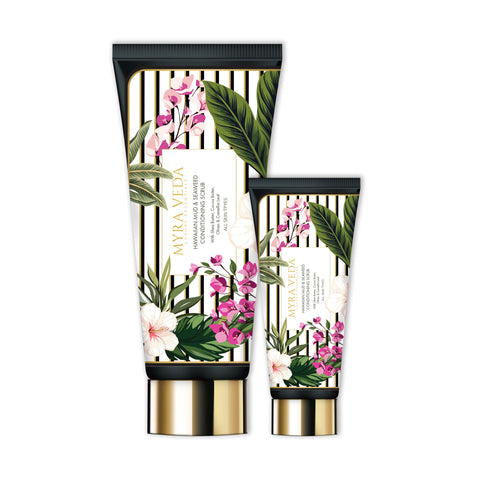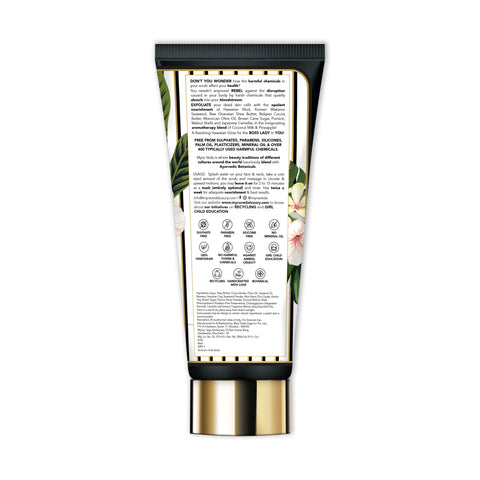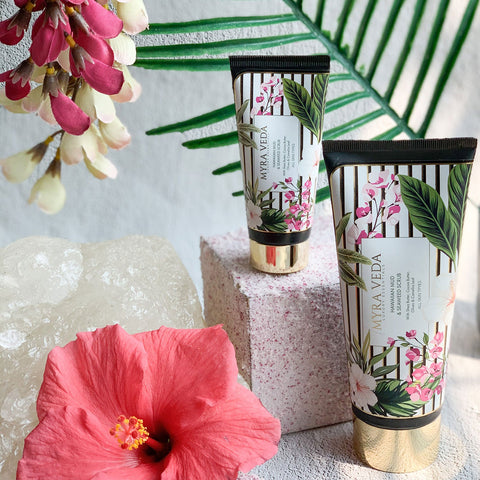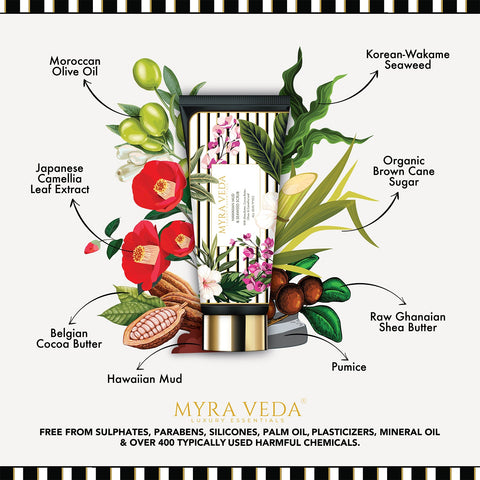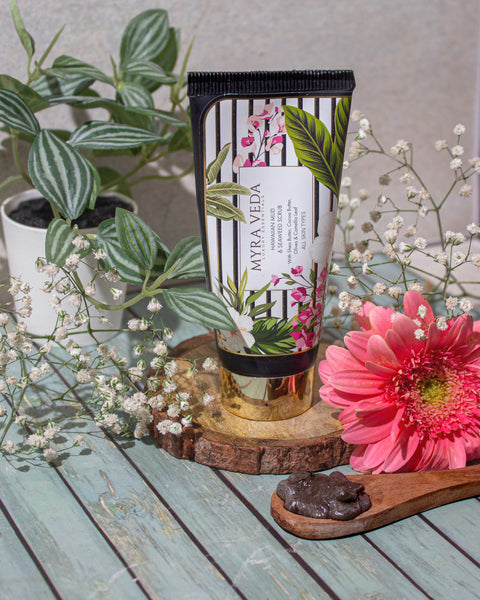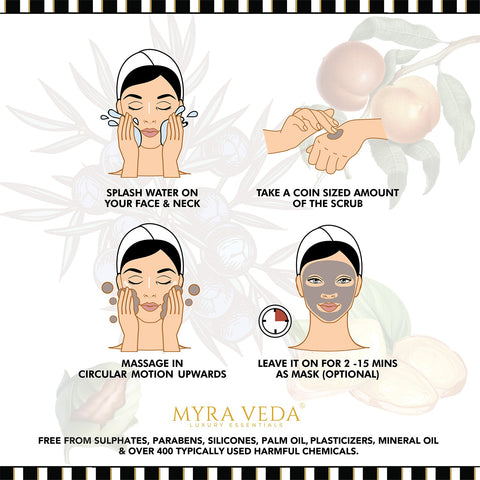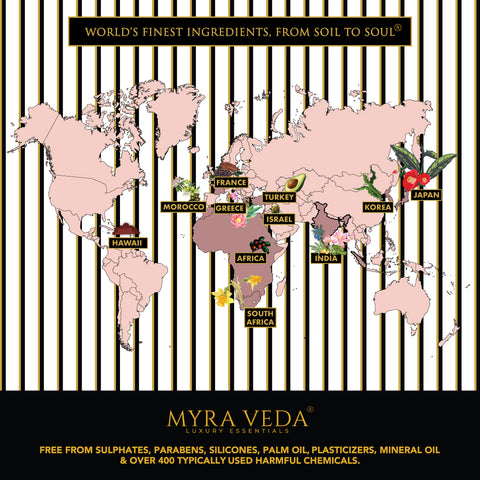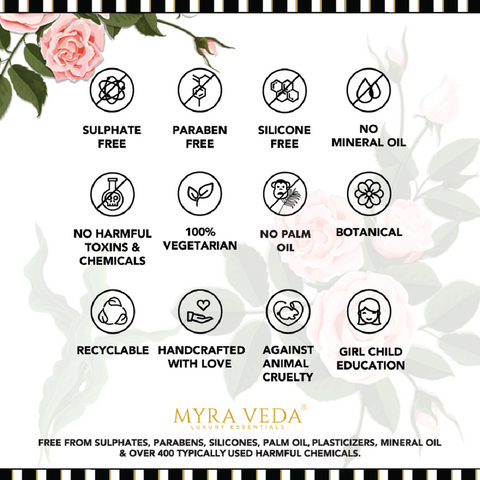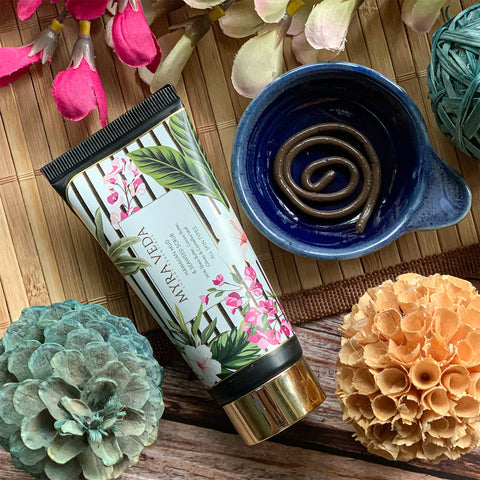 Face Care
Hawaiian Mud & Seaweed Scrub
Does your dry and dull, lacklustre skin distress you? No matter what you do, your skin refuses to comply with your extensive skincare routines and rituals!
Our Hawaiian Mud and Seaweed Scrub, an intensely nourishing formula, bestows deep cleansing exfoliation leaving the skin feeling revitalised, softer, smoother, brighter, and generously glowing.
Take a deep breath and exfoliate your dead skin cells with the opulent nourishment of Hawaiian Mud, Korean Wakame Seaweed, Raw Ghanaian Shea Butter, Belgian Cocoa Butter, Moroccan Olive Oil, Brown Cane Sugar, Pumice, Walnut Shells & Japanese Camellia, in the invigorating aromatherapy blend of Coconut Milk and Pineapple.
The incorporation of three very strong topical natural exfoliators - pumice stone powder, walnut shells and brown cane sugar help in getting rid of old and dead skin cells, dirt, oil and environmental residue contributing to a flawless radiance and a younger-looking skin.
Deep cleansing exfoliation

Rejuvenates dry, dry skin

Nourishes the skin with Raw Shea & Cocoa Butters 

Leaves you with soft, smooth and radiant skin
Directions: Splash water on your face and neck, take a coin-sized amount of the scrub and massage in circular and upward motions, you may leave it on for 2-15 minutes as a mask (entirely optional). Rinse well and pat dry with a clean towel. Use twice a week for adequate nourishment and best results.
Complete List Of Ingredients: Aqua, Shea Butter, Cocoa Butter, Olive Oil, Sesame Oil, Beeswax, Hawaiian Clay, Seaweed Powder, Non-Nano Zinc Oxide, Kaolin Clay, Brown Cane Sugar, Pumice Stone Powder, Ground Walnut Shell, Phenoxyethanol (Paraben-Free Preservative), Octoxyglycerin (Vegetable Derived), Camellia Leaf Extract, Fragrance Blend using Essential Oil Components.