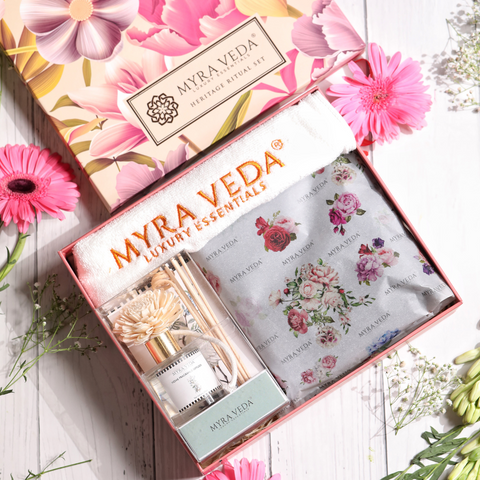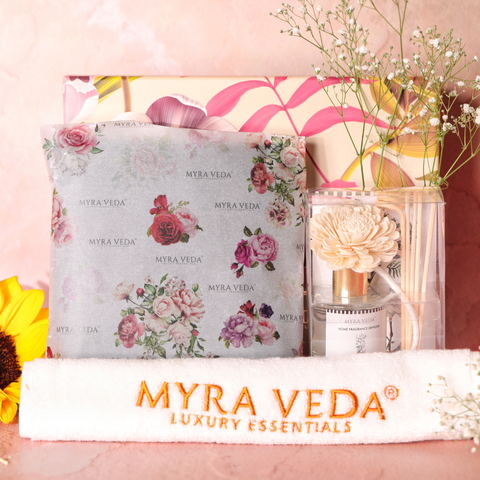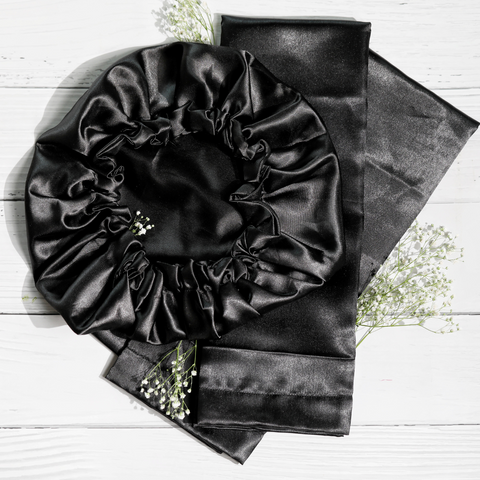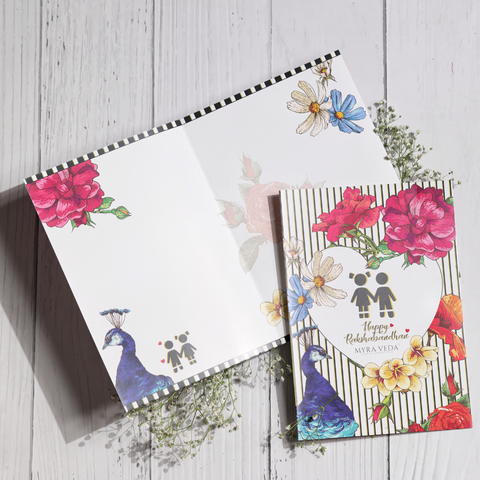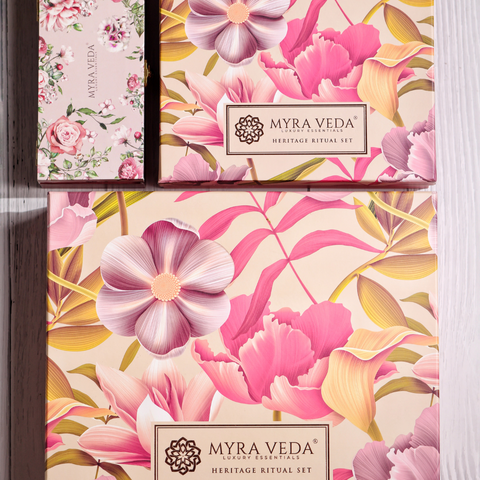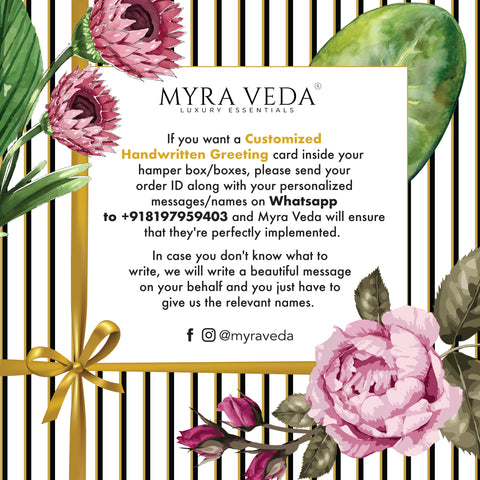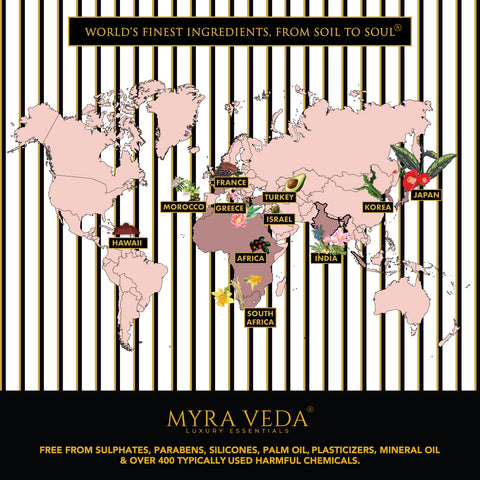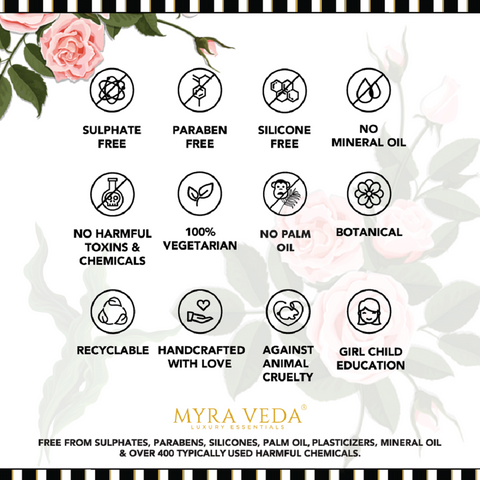 Myra Veda Luxury Essentials
LARGE PROTECTION BOND #MYRAkhi GIFT HAMPER for 'SISTER'- PACK OF 4
A beautiful way to shower some love on your "SISTER" and make her day extra special with our perfectly curated Raksha Bandhan LARGE Gift Hamper containing:
A personalized CARD including a hand written message.
Myra Veda's newly launched Beauty Sleep Set ( Silky Stain Set of 2 pillow cases plus a Satin Black Hair Bonnet) for those beautiful and silky soft tresses.
Myra Veda inscribed Trident Turkish Face Towel for wiping your face clean and making you feel refreshed.
Signature Reed Diffuser Set whose refreshing smell is extremely relaxing for your mind, bond & soul.