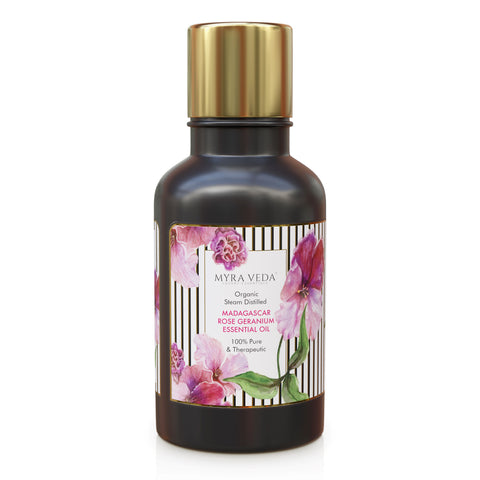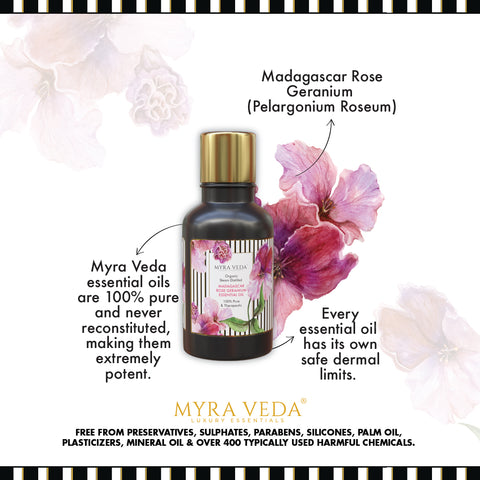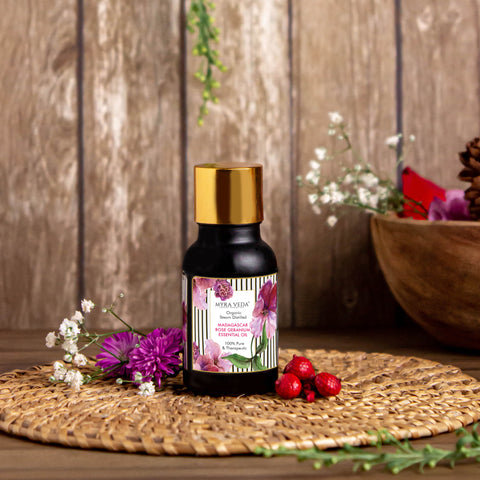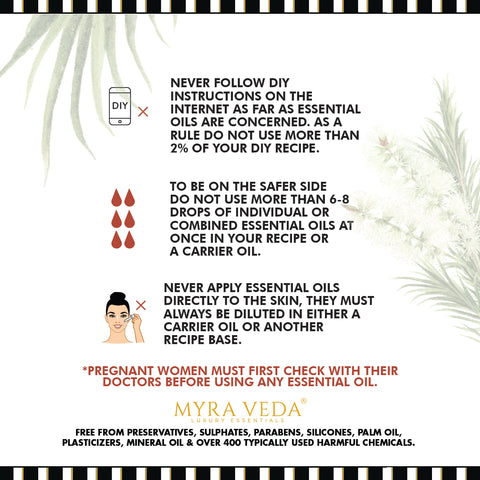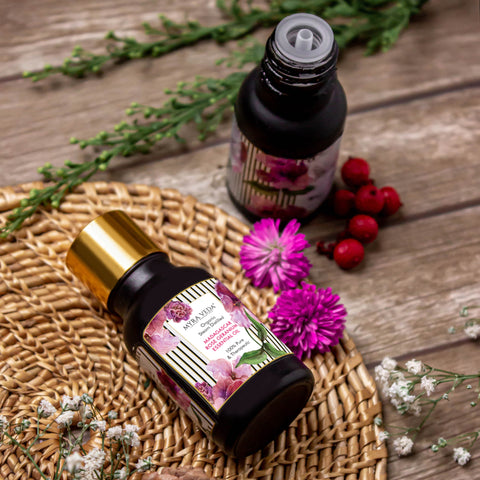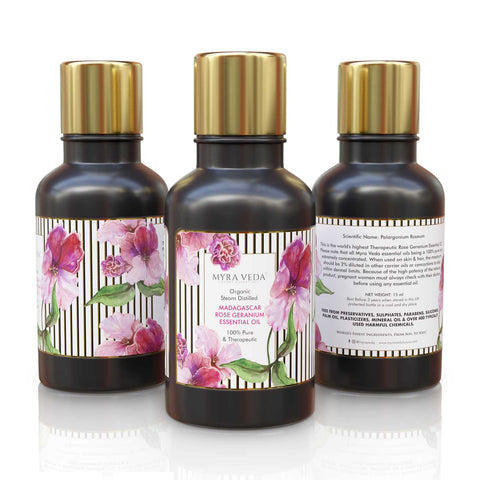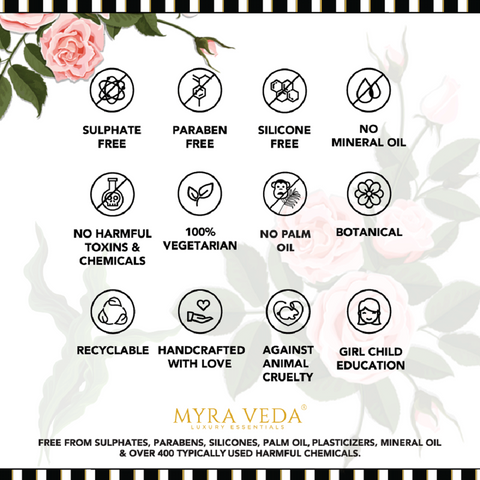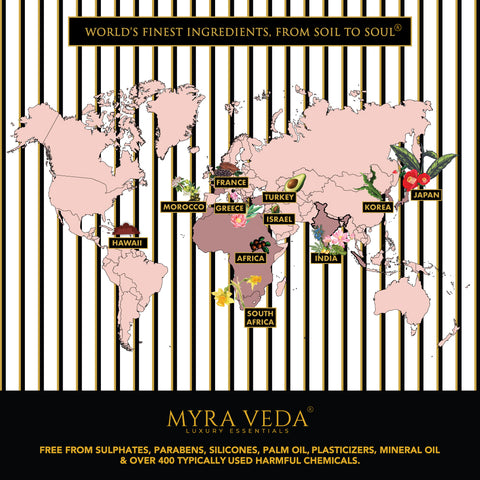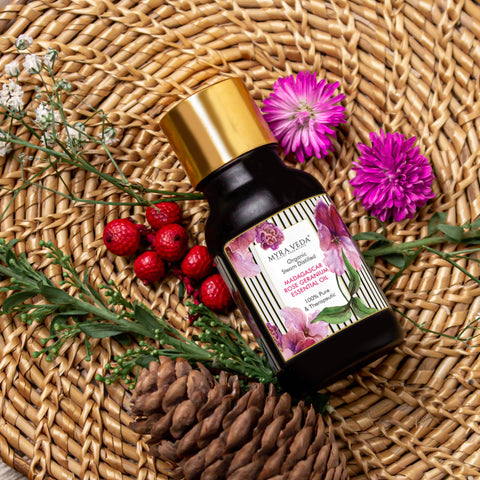 Myraveda Luxury
Madagascar Rose Geranium Essential Oil
Our naturally sourced Madagascar Rose Geranium Essential Oil contains powerful Antibacterial, Anti-Ageing & Anti-Inflammatory properties, making it your skin's best friend. It not only helps purge skin gunk but also smells incredibly divine while doing it. It helps reduce and soothe skin inflammation, heals scars, promotes skin elasticity and gives you even toned skin. It also repairs heat & colour damaged hair, giving you smooth, shiny and luscious looking hair. 
The calming scent of Rose Geranium Essential Oil enhances your mood and promotes emotional stability - making you feel just as good on the inside as it does on the outside.
Anti-Ageing

Restores skin elasticity

Gives you blemish-free, even toned and radiant skin

Repairs heat & colour damaged hair

Rejuvenates oily, greasy & dull hair

Enhances mood & promotes emotional stability
This is the world's highest Therapeutic Grade Essential Oil. Please note that all Myra Veda essential oils being 100% pure, are extremely concentrated. When used on skin & hair, the maximum should be 2% diluted in other carrier oils or concoctions to stay within dermal limits. Because of the high potency of the natural product, pregnant women must always check with their doctors before using any essential oil. For external use only.
Complete List Of Ingredients: 100% Pure Madagascar Rose Geranium Essential Oil 
Scientific Name: Pelargonium Graveolen