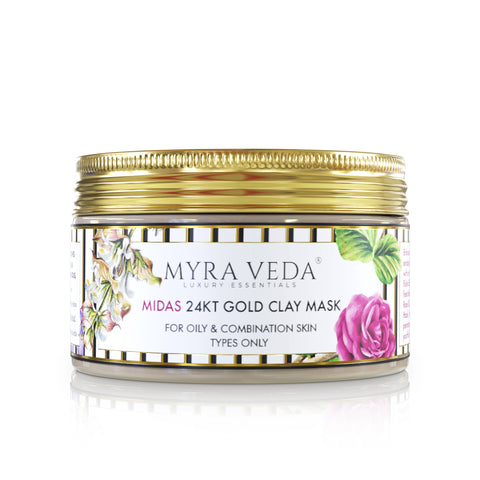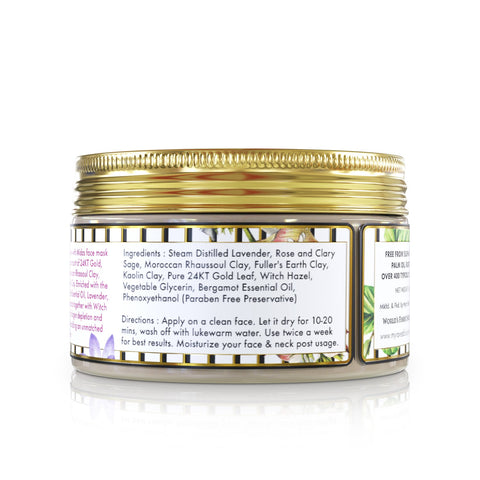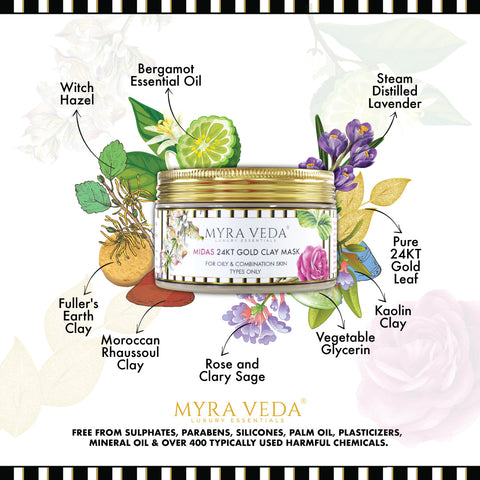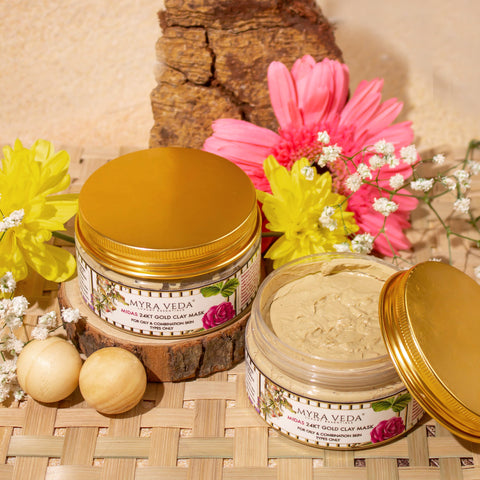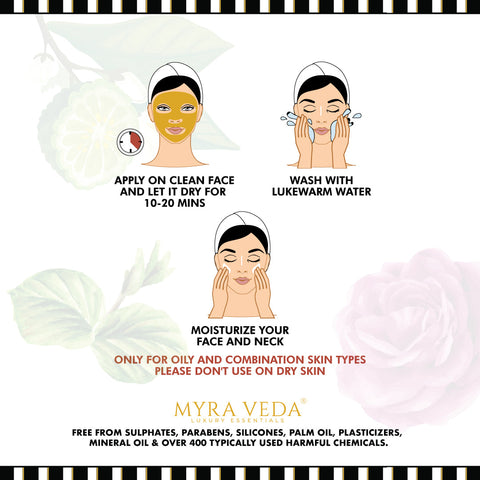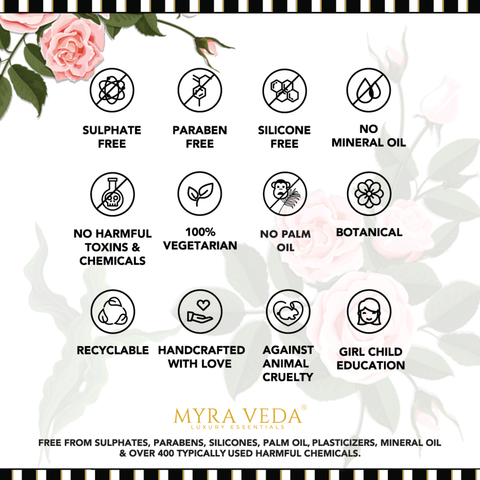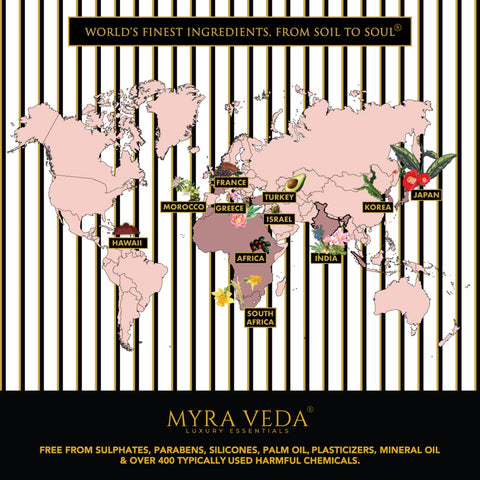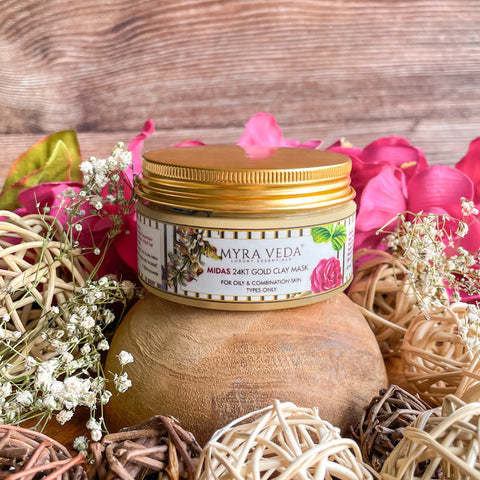 Face Care
Midas 24KT Gold Clay Mask
Embrace luxury at its best with the Midas 24KT Gold Clay Face Mask - enrobed in a generous amount of 24KT Gold, with a rich base of Moroccan Rhassoul Clay, Fuller's Earth, and Kaolin Clay. Enriched with the finest blend of Bergamot Essential Oil, Lavender, Rose & Clary Sage & Witch Hazel Extracts, it fights against collagen depletion and premature aging while adding an unmatched youthful glow to the skin.
A powerful detoxifying mask, it draws out impurities and toxins from the skin, improves microcirculation, and strengthens connective tissues, leaving the skin smooth, fresh and radiant. 
Improves microcirculation

Reduces the appearance of fine lines & wrinkles

Boosts collagen production & fights premature skin aging 

Deeply cleanses and detoxifies the skin 
Directions: Apply on a clean face. Let it dry for 10-20 mins, wash off with lukewarm water and pat dry. Use twice a week for best results. 
Complete List Of Ingredients: Steam Distilled Lavender, Rose and Clary Sage, Moroccan Rhaussoul Clay, Fuller's Earth Clay, Kaolin Clay, Pure 24KT Gold Leaf, Witch Hazel, Vegetable Glycerin, Bergamot Essential Oil, Phenoxyethanol (Paraben Free Preservative).