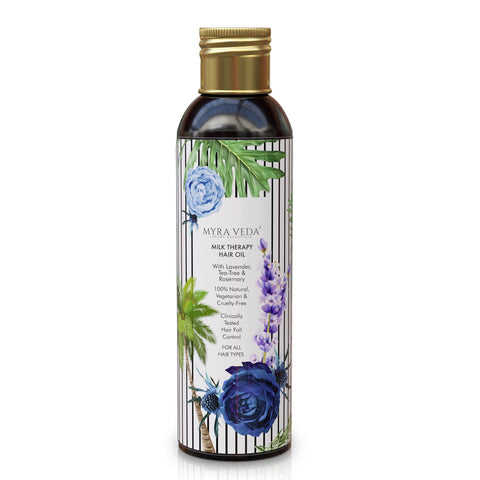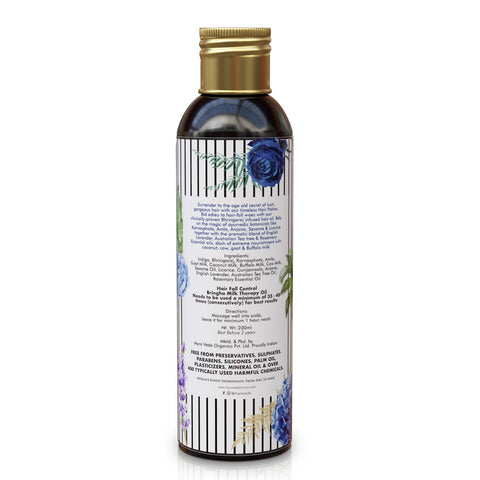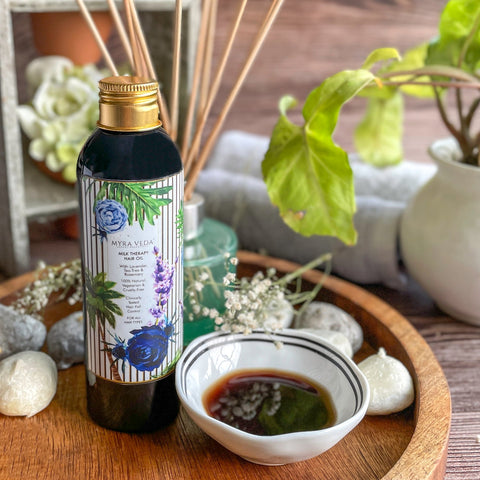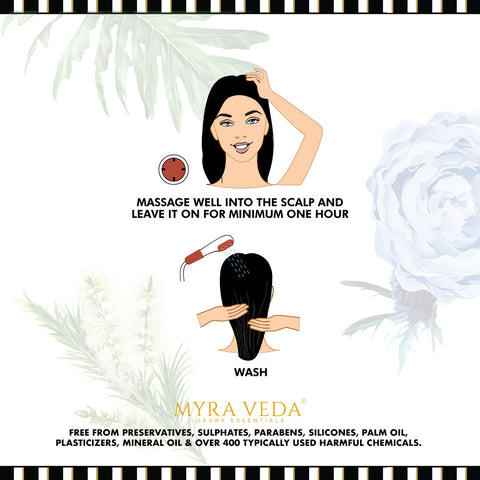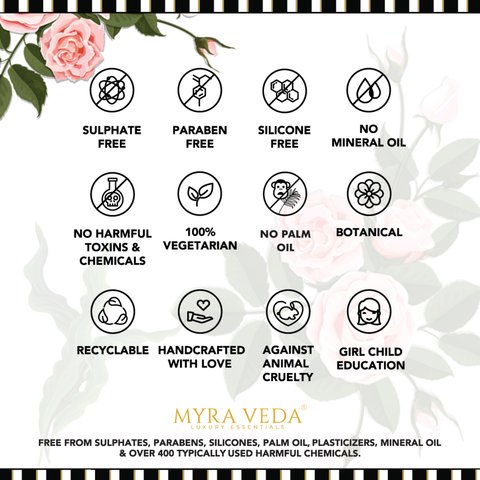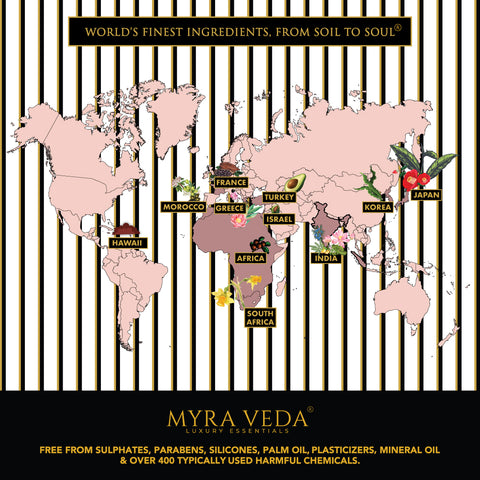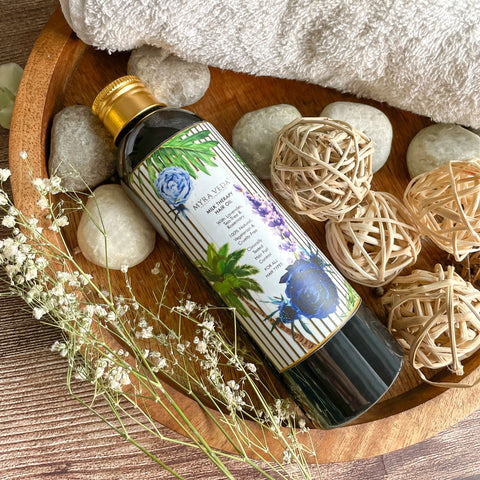 Myraveda
Milk Therapy Hair Oil with Lavender, Tea-Tree and Rosemary
With Lavender, Tea-Tree & Rosemary Essential Oils
100% Natural, Vegetarian & Cruelty-Free
For All Hair Types
Perfectly Safe To Use Alongside Other Hair Loss Treatments
Our clinically proven Bhringaraj infused Hair Oil is a Natural DHT Blocker that works as an intensive hair fall treatment that prevents hair fall, hair loss, dandruff and premature graying. 
The secret to Indians' lush, glossy hair – this traditional Ayurvedic recipe consists of potent herbs blended with pure Sesame oil and Milk. 
It also acts as a natural conditioner for lush hair growth that nourishes deeply while cooling the scalp and preventing scalp infections. 
Contains potent ayurvedic botanicals like Karnasphota, Amla, Anjana, Sesame & Liquorice together with the aromatic blend of English Lavender, Australian Tea Tree & Rosemary Essential Oils, and a dash of extreme nourishment with Coconut Milk, and ethically sourced Cow, Goat & Buffalo Milk.
Milk Therapy oil has a calming, meditative effect that soothes frayed nerves, uplifts mood and aids in a good night's rest.
Clinically Tested To
Reduce Hairfall in 94% of the panel, by 61%, in 4 weeks, men & women who had moderate to severe hair fall
Based on clinical trials conducted over 28 days*
Complete List Of Ingredients: Indigo, Bhringaraj, Karnasphota, Amla, Goat Milk, Coconut Milk, Buffalo Milk, Cow Milk, Sesame Oil, Liquorice, Gunjamoola, Anjana, Essential Oils of English Lavender, Australian Tea Tree & Spanish Rosemary. 
Directions: Massage well into the scalp, leave it on for a minimum of 1 hour and wash it off. Needs to be used a minimum of 35 - 40 times (consecutively) for visible results.
For best results, use Myra Veda's Vegan Keratin Shampoo and Conditioner Bars. 
For external use only.