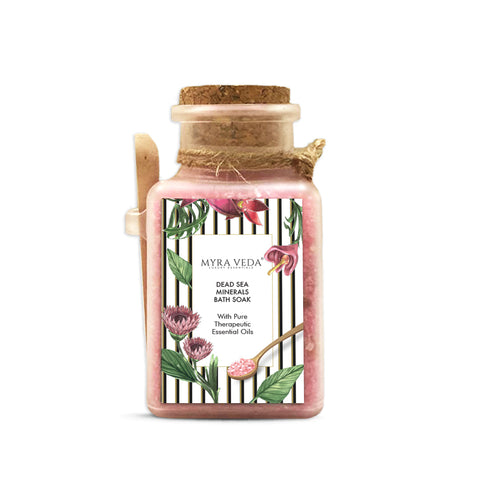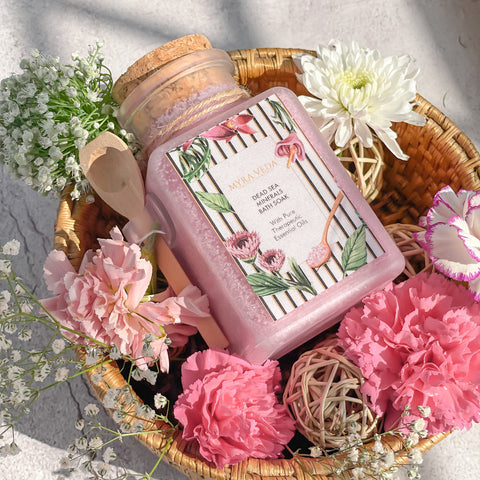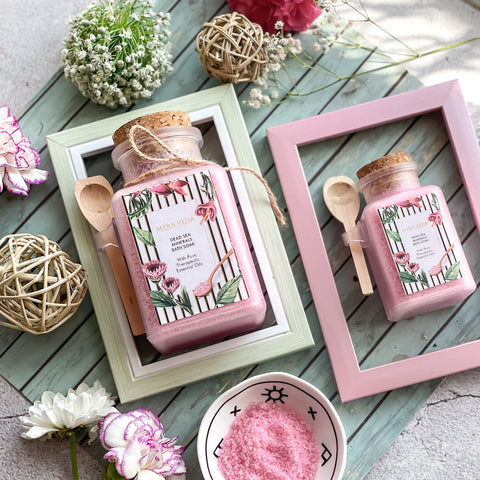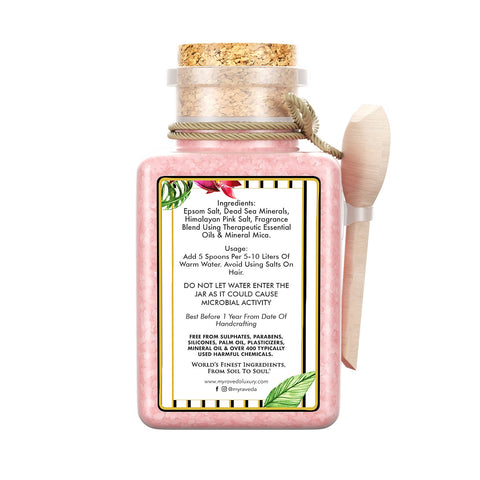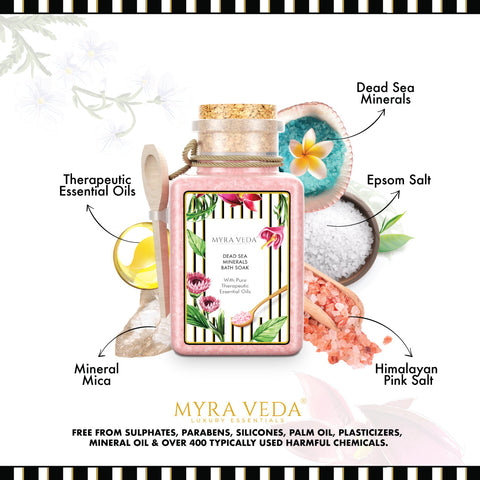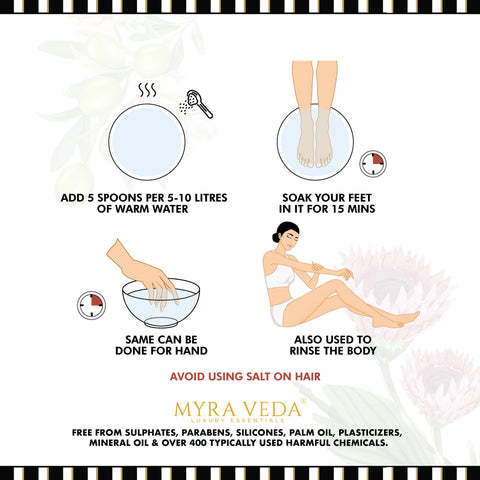 Myraveda
Myra Veda Dead Sea Minerals Bath Soak
Slide into a relaxing at-home spa with Myra Veda's Himalayan Pink Salt & Dead Sea Minerals Bath Soak. Crafted to provide peace and relaxation these minerals have been designed to detoxify and cleanse your body completely. Formulated with a fragrant blend of therapeutic essential oils and salts of Epsom, Himalayan Pink and Dead Sea Minerals, these luxurious bath salts soften skin, soothe aching muscles and ease the mind, body, spirit and soul. Lay back and indulge into an absolute luxe bathing experience that will relax your mind and invigorate your skin.
Soothes aching muscles

Provides complete rejuvenation and relaxation

Gives you a luxurious spa experience at home
Directions:
Add 5 spoons per 5-10 litres of warm water. Avoid using salts on hair. Do not let water enter the jar as it could cause microbial activity. 
Complete List Of Ingredients: Epsom Salt, Dead Sea Minerals, Himalayan Pink Salt, Fragrance Blend Using Therapeutic Essential Oils & Mineral Mica