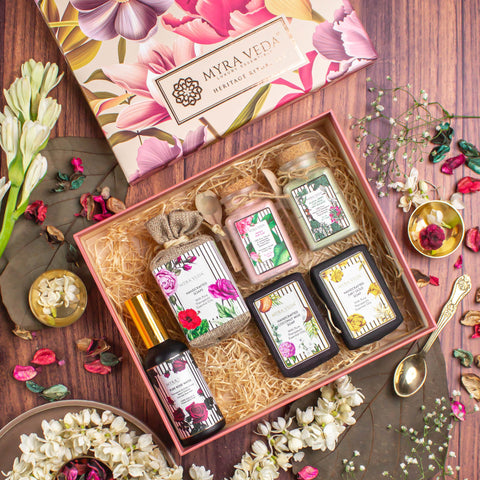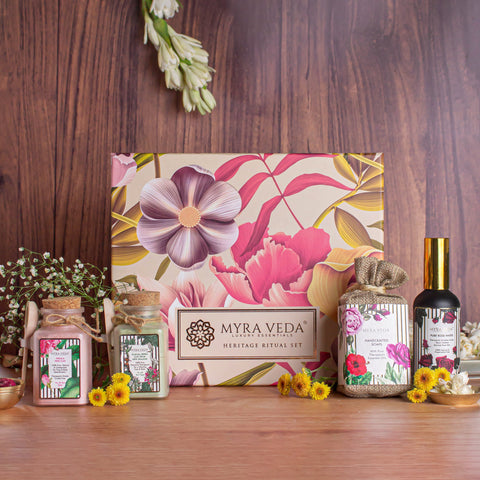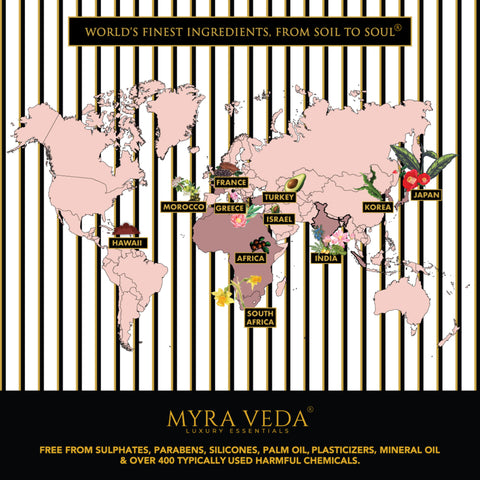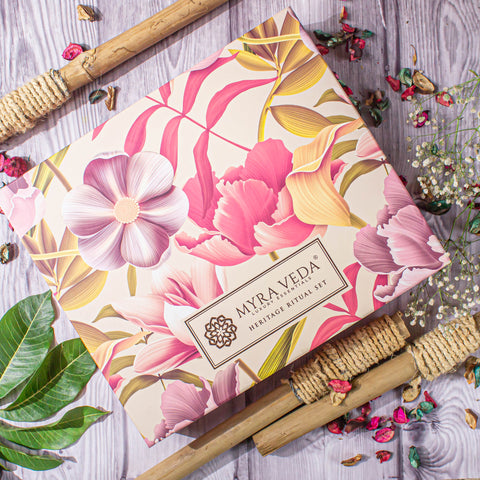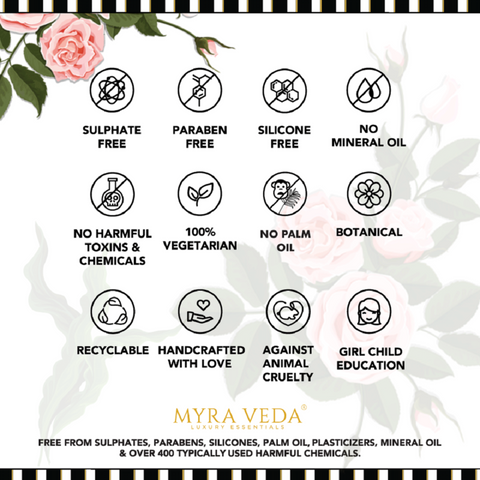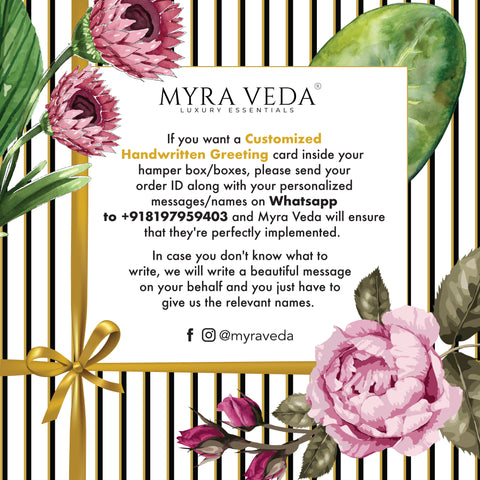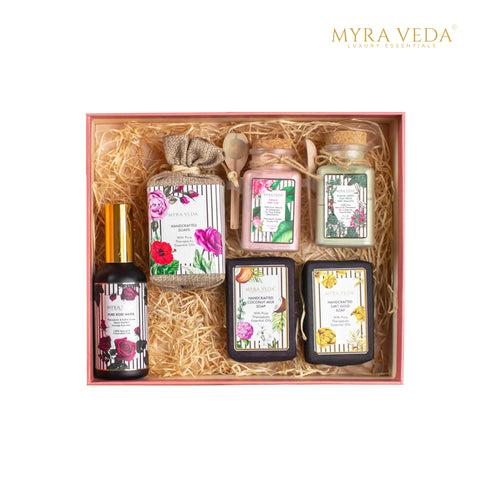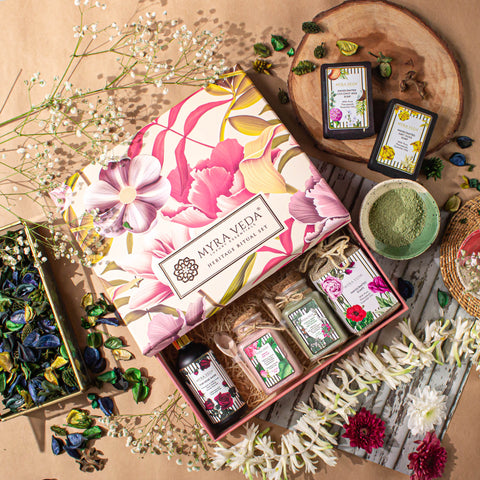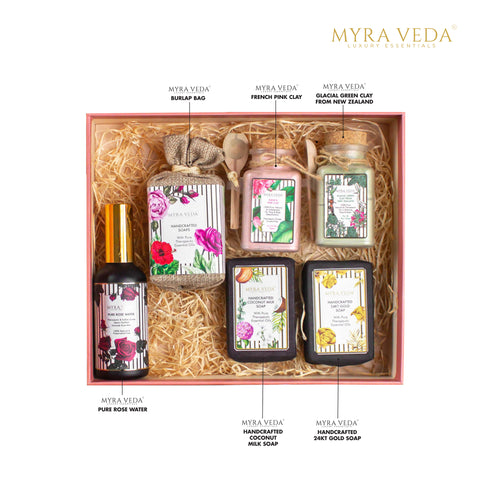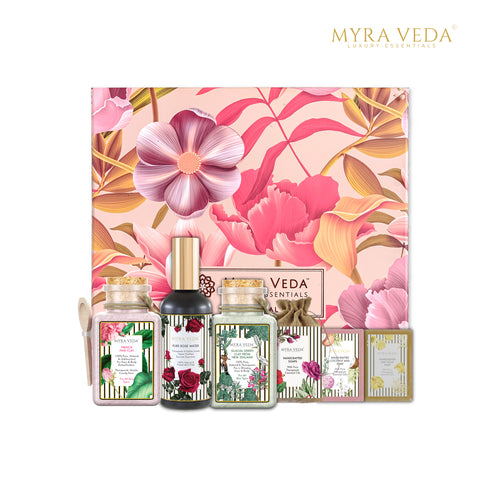 Myravedain
Myra Veda Exclusive Large Pamper Hamper
Whether you're looking for THE PERFECT GIFT or just some self-indulgence, this hamper is for you.

This Beautiful Large Gift Hamper Box includes (1000g):


Pure Rose Water (100ml) - Take a trip down the Ancient Middle east with the Finest Rose water made from fresh Steam- Distilled petals of the highest quality Damask Roses. Indulge in the Therapeutic effects of this Pure Skin Elixir and watch it hydrate and revitalize your skin and control excess oil while maintaining your skin's PH balance.

French Pink Clay (100g) - Rediscover your skin's gorgeous glow with our French Pink Clay harvested from the rarest of bentonite; set to reinvigorate your complexion, refine your pores & boost radiance instantly!

Glacial Green Clay from New Zealand (100g) - Made from a rare deposit of Green Nontronite, our immaculate clay will cleanse & detoxify your skin like no other, making you feel rejuvenated & transcend you to the pristine world of nature!

Handcrafted Coconut Milk Soap (100g) - This luxurious Hand-crafted Coconut milk soap bar is made with all things natural. With a luxurious blend of saponified oils of coconut, Olive, and Japanese Camellia and with the added moisture from Raw Ghanaian Shea Butter, Belgian Cocoa Butter, Indian Mango butter, and Coconut milk, this handcrafted soap bar nourishes and replenishes your skin, while giving you smooth, radiant and moisturized skin.

Handcrafted 24KT Gold Soap (100g) - Take solace in our 24Kt Edible Gold Leaves infused magically formulated soap bar. Nourish your skin with the oil infusions of Coconut, Olive, Japanese Camellia, and Moroccan Argan together with aloe vera and vitamin E; that penetrate to the deepest layers of your skin, bestowing supple, moisturized and Midas's touch-like radiance. Both Soaps are beautifully tied together in a rustic burlap bag.
Material: Cream + Gel + Solid

Size: 10cmx30cmx25cm