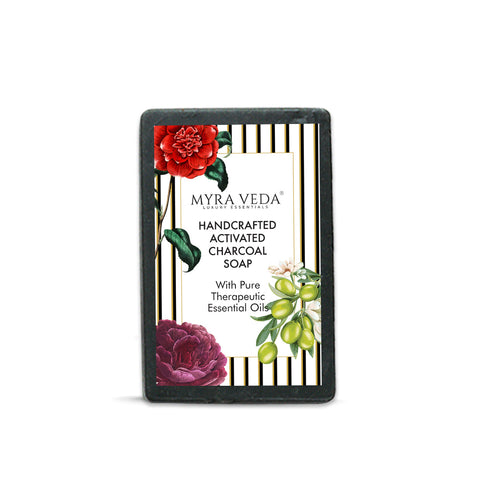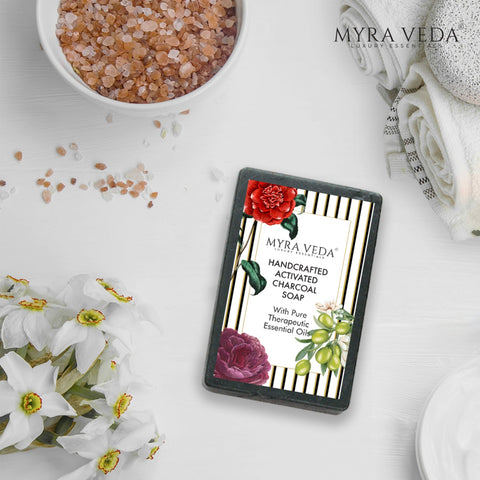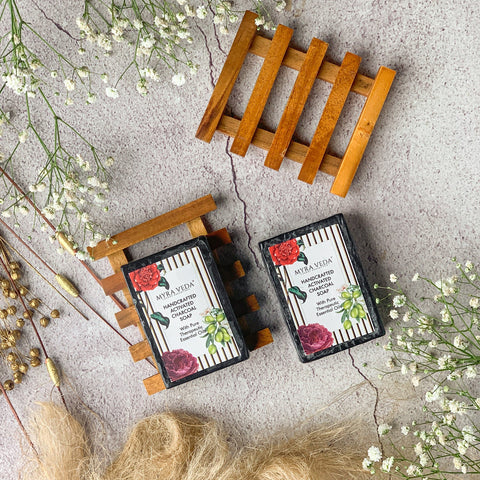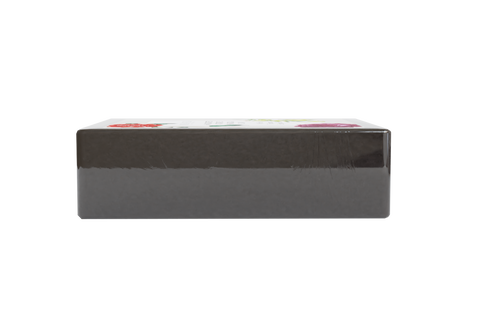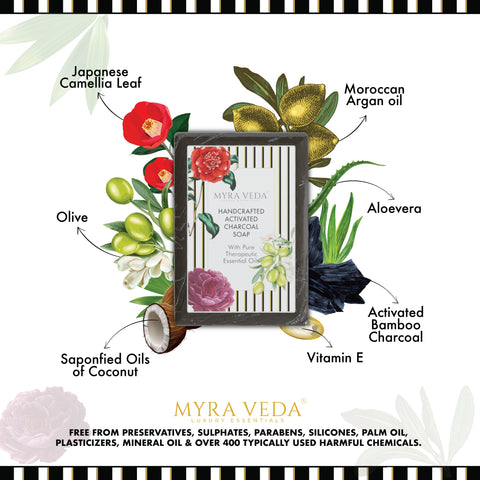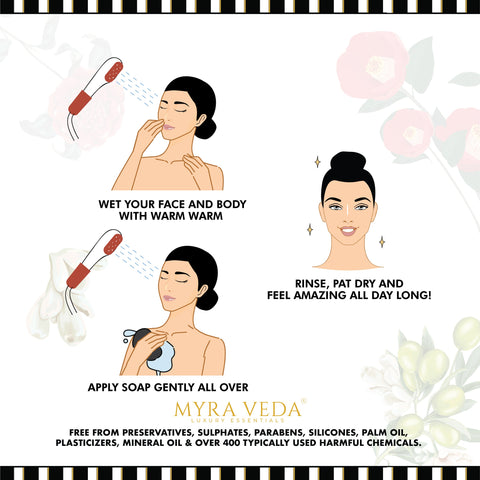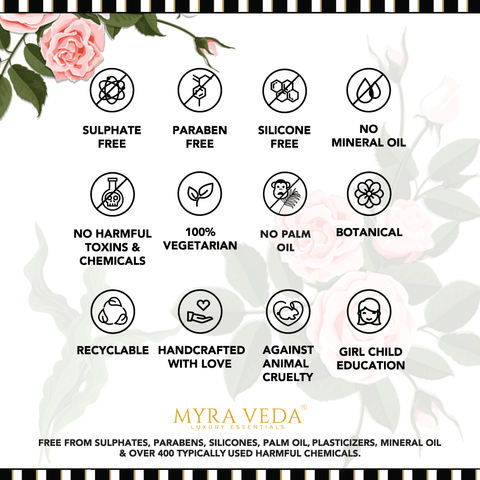 Myraveda
Handcrafted Activated Charcoal Soap
Boost your skin with the "Antioxidant-Glow" of the generously infused Activated Bamboo Charcoal in our Handcrafted Soap Bar. Enriched with the goodness of Moroccan Argan Oil and Saponified Oils of Coconut, Olive and Japanese Camellia, together with pure, therapeutic essential oils; our soap gently removes toxins, dirt, excess oil and dead cells to leave your skin clean, glowing and silky smooth.
Deeply cleanses

Detoxifies skin and removes impurities

Gives you smooth, glowing skin 

Vitamin E Rich
Dew Drop like formations, if any, on a handmade soap are perfectly normal and indicate a high glycerin content that forms naturally in the saponification process. It doesn't affect the quality or usage of your soap bar.
Directions: Rub the soap between your palms and work up a lather. Spread the lather on your wet face and body with gentle strokes. Rinse off thoroughly and pat dry with a soft towel. 
Complete List Of Ingredients: Saponified Oils of Coconut, Olive, Japanese Camellia, Moroccan Argan Oil, Distilled Water, Activated Bamboo Charcoal, Aloe Vera, Fragrance Blend Using Therapeutic Essential Oil Components, Vitamin E.