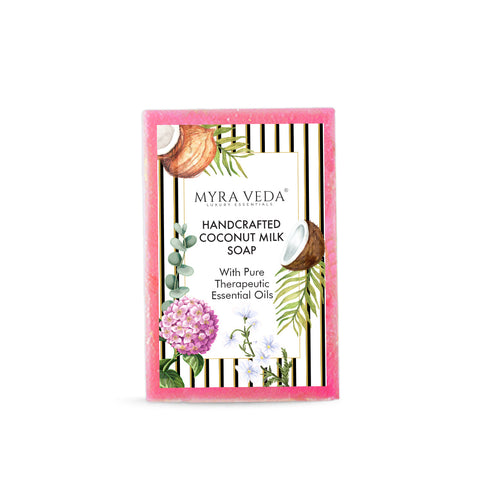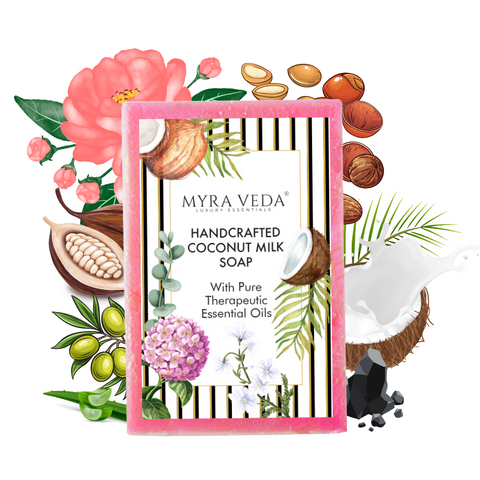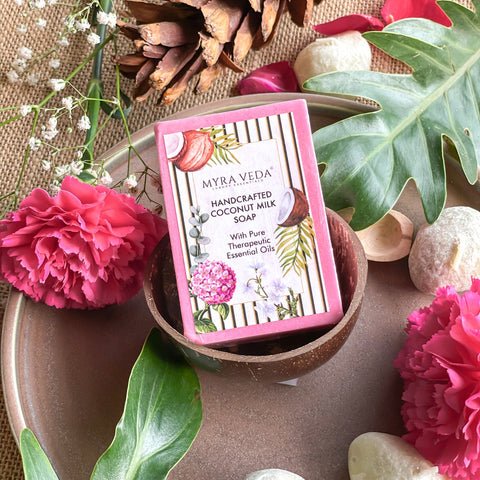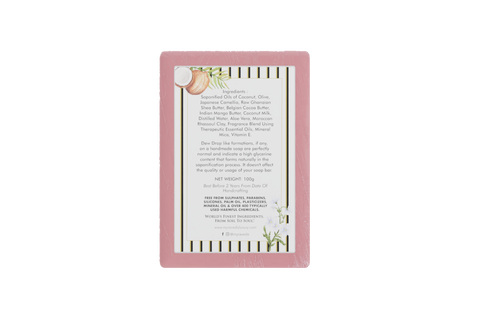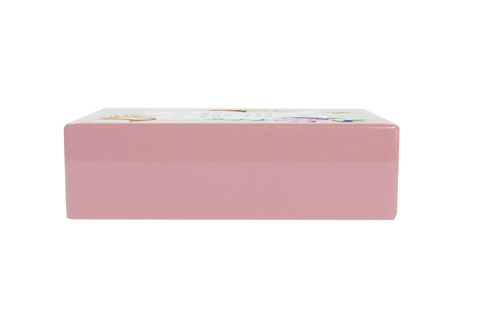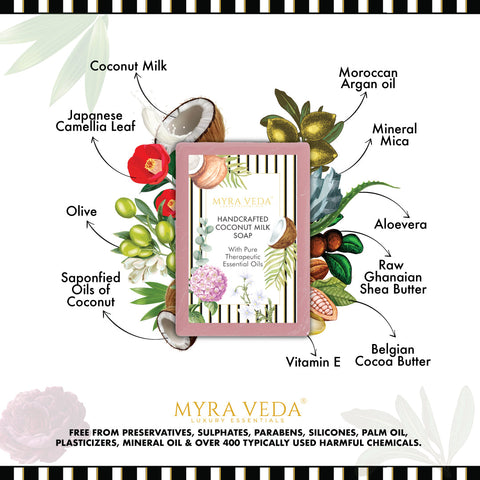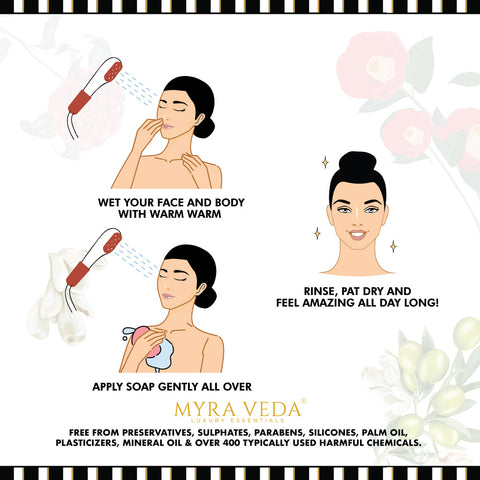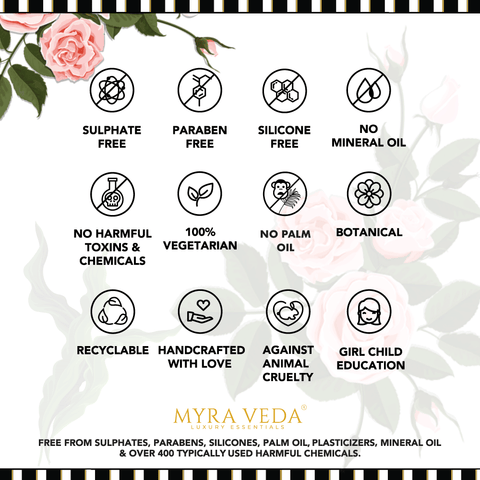 Myraveda
Myra Veda Handcrafted Coconut Milk Soap
Enjoy the luxury of your very own At-Home-Spa with our organic soap bar. Made with nourishing Coconut Milk and skin-loving oils & butters, this handcrafted soap is fragranced with pure therapeutic essential oils and deeply moisturises and hydrates your skin, bestowing you with smooth, soft and radiant skin for days. 
Deeply moisturises and hydrates skin

Cleanses skin and removes impurities

Replenishes dry and dull skin
Dew Drop like formations, if any, on a handmade soap are perfectly normal and indicate a high glycerin content that forms naturally in the saponification process. It doesn't affect the quality or usage of your soap bar. 
Directions: Rub the soap between your palms and work up a lather. Spread the lather on your wet face and body with gentle strokes. Rinse off thoroughly and pat dry with a soft towel. 
Complete List Of Ingredients: Saponified Oils of Coconut, Olive, Japanese Camellia, Raw Ghanaian Shea Butter, Belgian Cocoa Butter, Indian Mango Butter, Coconut Milk, Distilled Water, Aloe Vera, Moroccan Rhassoul Clay, Fragrance Blend Using Therapeutic Essential Oils, Mineral Mica, Vitamin E