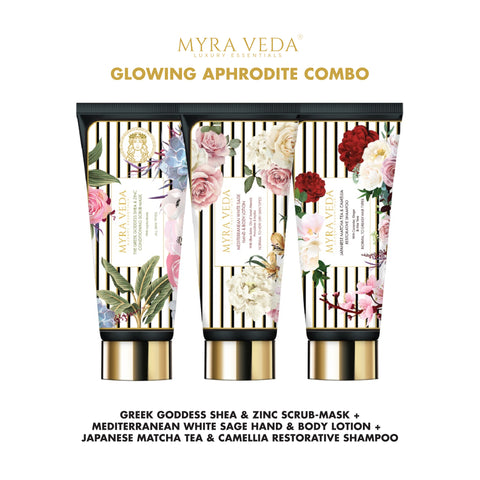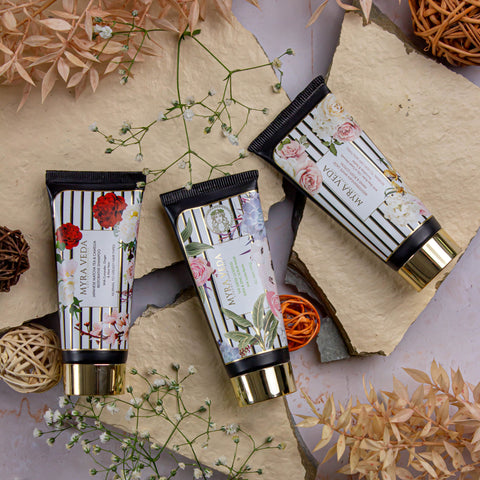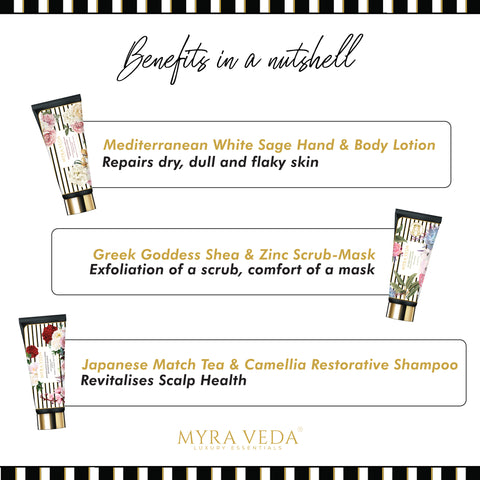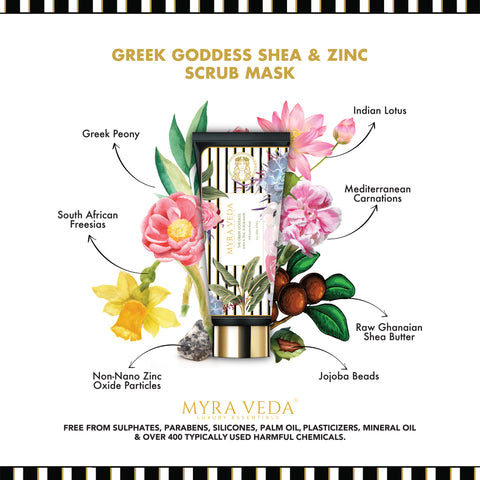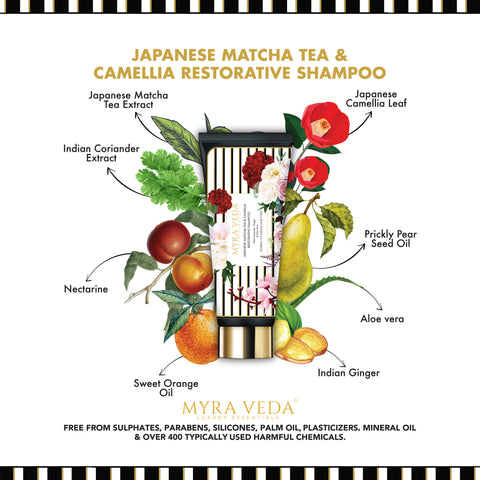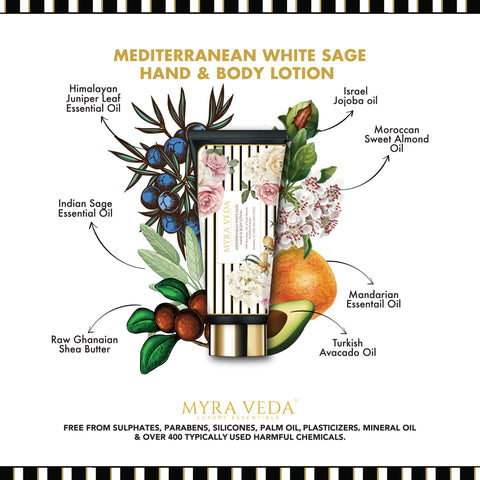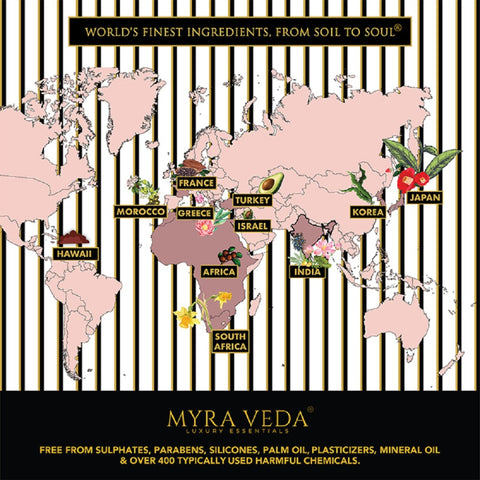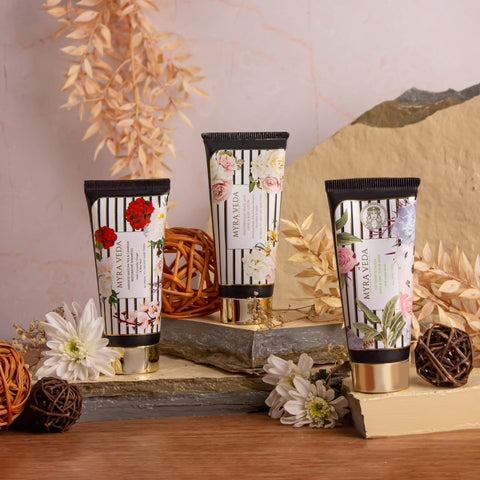 Myravedain
Glowing Aphrodite Combo
#FromSoilToSoul®
Dreaming of vacationing in Greece? Channel the magic of the Mediterranean with this stunning
hair and skin combo. Complete with three products;

Mediterranean White Sage Hand & Body Lotion It is made with shea butter, almond oil, avocados, and jojoba oil will have you smelling, looking, and feeling like Aphrodite. The lotion is paired with our;

Greek Goddess Shea & Zinc Scrub Mask. Packed with the goodness of Shea, Zinc, and jojoba beads, this gentle exfoliant unleashes the glow from within. To top it all off, our;

Japanese Matcha Tea & Camellia Restorative Shampoo It is made with coriander, aloe vera, and ginger giving you glossy, replenished, and gorgeous hair with every use.
Material: Cream+ Gel
Size: 15cmx15cmx15cm

In this COMBO you will receive 3 Myra Veda products. The images are for representation only.