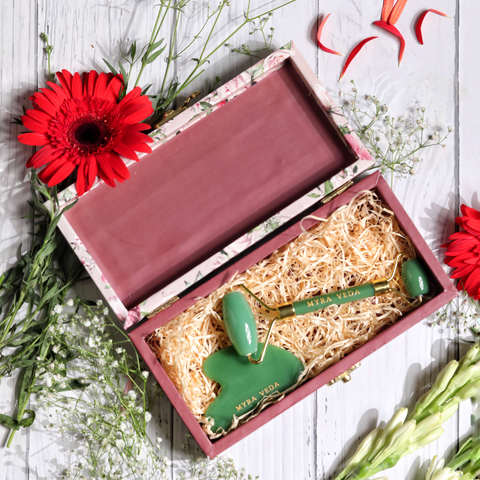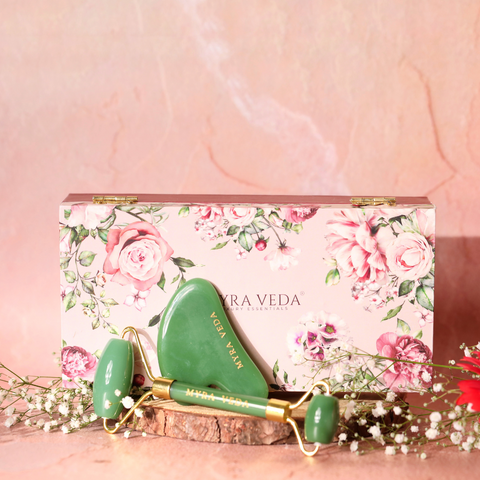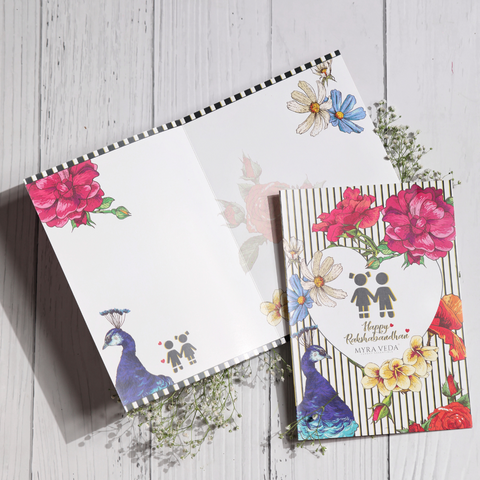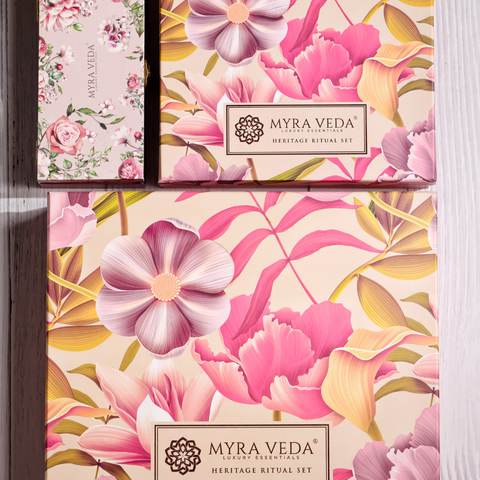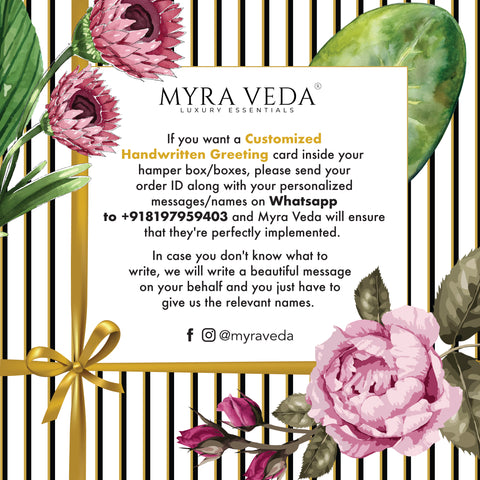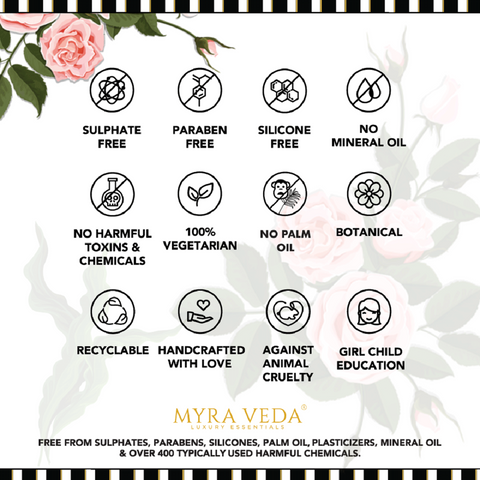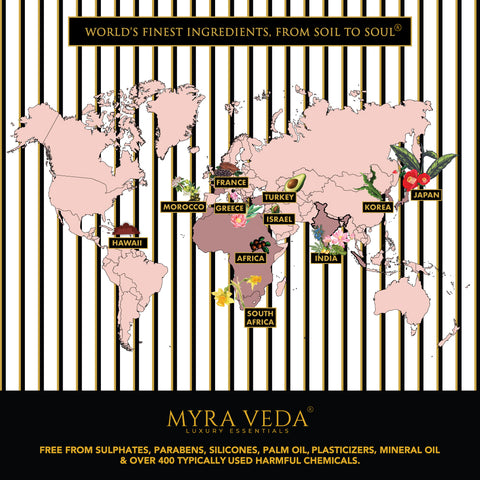 Myra Veda Luxury Essentials
#MYRAkhi GLAM GLOW KIT-BOX for 'SISTER' PACK OF 2
A beautiful way to shower some love on your "SISTER" and make her day extra special with our perfectly curated Raksha Bandhan KIT BOX containing:
1) A personalized CARD including a hand written message.
2) Set of Green Jade Gua Sha and Face Roller, made of the natural stone "Jade" – known as a symbol of beauty and grace. These facial tools depuff, soothe and lift the skin giving you a radiant glow. Facial massages using these tools relax the nervous system, remove toxins and boost blood circulation.
***The color of the Kit box might vary from that shown in the pictures depending on the availability