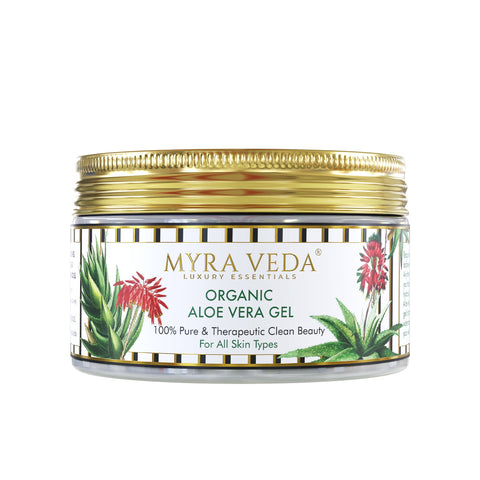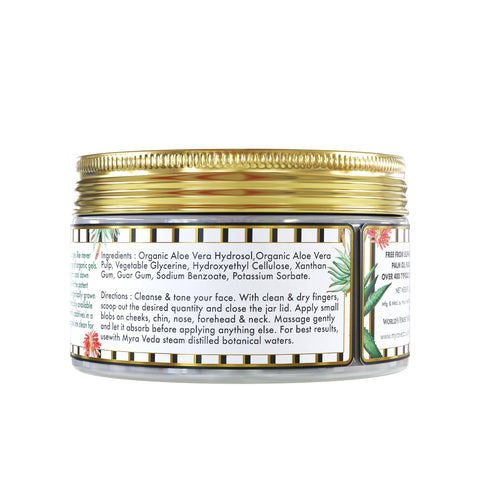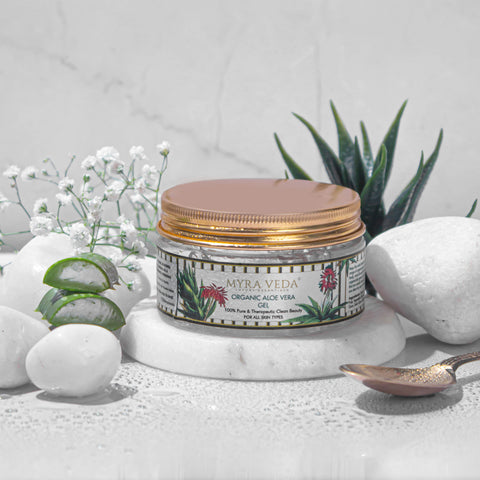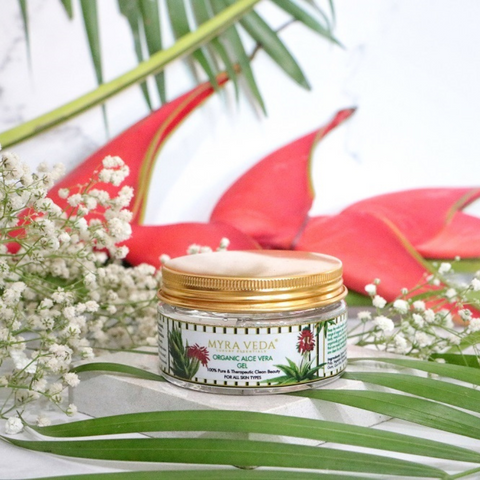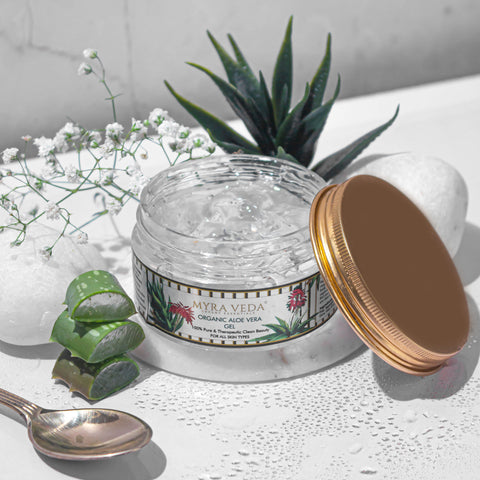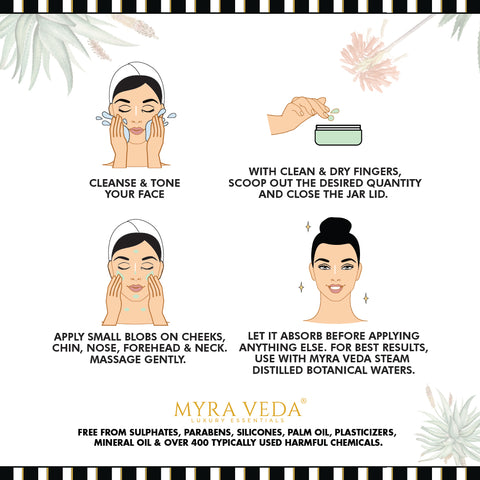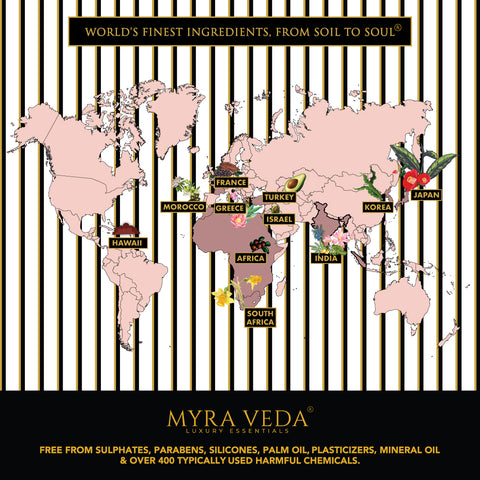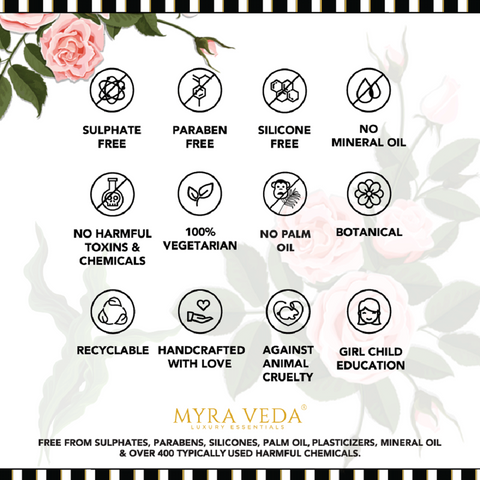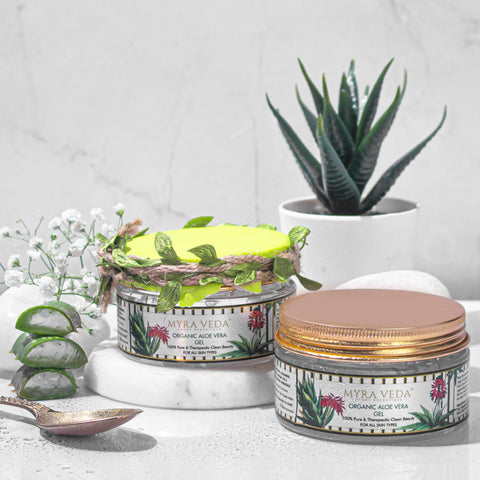 Face Care
Organic Aloe Vera Gel
Reap the innumerable benefits of gels like never before with our wide range of organic gels. Anytime of the day or night, cool down your body, mind & soul with the potent hydrosol & pure pulp of organically grown Aloe Vera. 
Unlike commercially available gels that are mostly harmful additives in a water base, Myra Veda gels are clean for your well-being. 
Aloe Vera, enriched with polysaccharides, deeply hydrates & moisturizes the skin and helps revitalize dry, frizzy hair. Its soothing properties help repair sun-damaged skin and calm itchy scalp.
Deeply hydrates and moisturizes skin

Repairs dry, frizzy hair

Soothes and repairs sun-damaged skin

Calms itchy scalp

Strengthens hair
Complete List Of Ingredients: Organic Aloe Vera Hydrosol, Organic Aloe Vera Pulp, Vegetable Glycerine, Hydroxyethyl Cellulose, Xanthan Gum, Guar Gum, Sodium Benzoate, Potassium Sorbate.
Directions: DO NOT PUT WET FINGERS IN JAR. Cleanse & tone your face. With clean & dry fingers, scoop out the desired quantity and close the jar lid. Apply small blobs on cheeks, chin, nose, forehead & neck. Massage gently and let it absorb before applying anything else. For best results, use with Myra Veda steam distilled botanical waters.
Patch test recommended. For external use only.