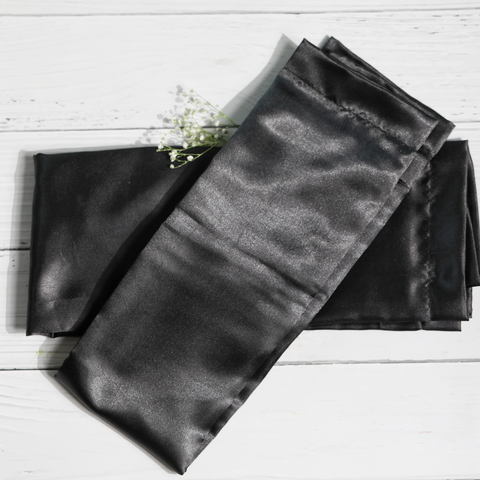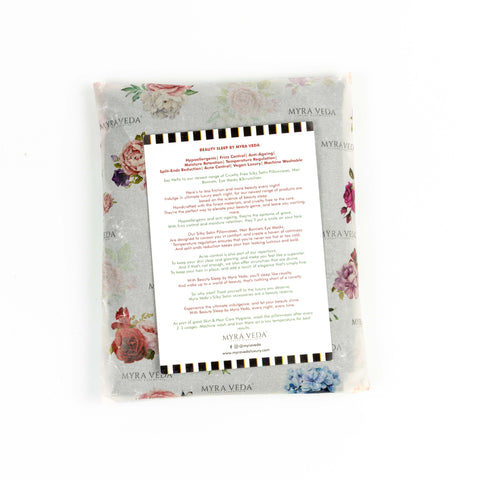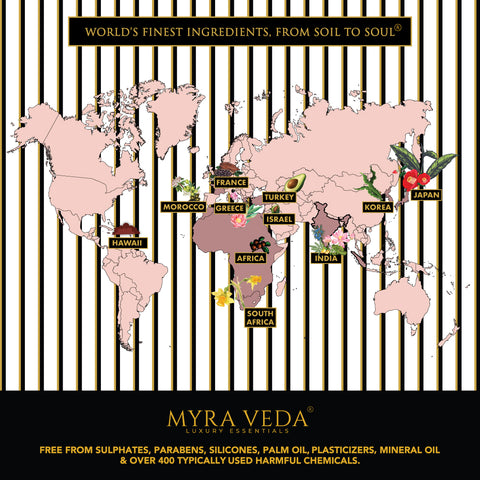 Myra Veda Luxury Essentials
Silky Satin Pillowcases 1-pair (2pcs)
Say HELLO to our newest range of Cruelty-free Silky Satin Pillowcases & Hair Bonnets. Here's to less friction and more beauty every night! Indulge in ultimate luxury each night, for our newest range of products are based on science of beauty sleep.
Handcrafted with the finest materials, and cruelty-free to the core, they're the perfect way to elevate your beauty game, and leave you wanting more.
Hypoallergenic and anti-ageing, they're the epitome of grace, with frizz control and moiture retention. they'll put a smile on your face.
Our Silky Satin Pillowcases, are designed to cocoon you in comfort, and create a haven of calmness. Temperature regulation ensure that you're never too hot or too cold, and split-ends reduction keeps your hair looking lustrous and bold. Acne-control is also part of our repertoire, that'' keep your skin clear and glowing, and make you feel like a superstar.
With Beauty Sleep by Myra Veda, you'll sleep like royalty, and wake up to a world of beauty, that's nothing short of a novelty.
So why wait? Treat yourself to the luxury you deserve, Myra Veda's Silky Satin accessories are a beauty reserve.
Experience the ultimate indulgence, and let your beauty shine, with BEAUTY SLEEP by MYRA VEDA, every night, every time.
***As a part of good SKIN &Hair Care Hygiene, wash the pillowcases after every 2-3 usages. Machine Wash and Iron them on a low temperature for best results.